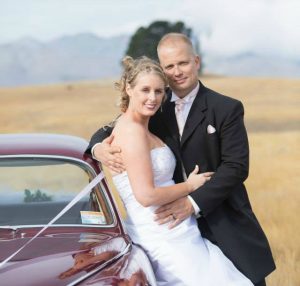 Dr. Wendy Ballenger and her husband, Michael Walborn, have made locum tenens work for both of their careers. Their first experience with locum tenens was when Dr. Ballenger took a job in New Zealand. While they loved the country and even got married while there, the assignment proved to be something different than advertised and wasn't a good working experience. Once her contract was up, they returned to the states for Michael to finish up a master's degree in history, and she took a permanent position.
Taking jobs that fit busy school schedules
Eventually, they felt the desire to travel again and found CompHealth. She worked as a full-time locum tenens doctor as Walborn finished up school.
Once finished, Dr. Ballenger and Michael took assignments in Seattle  and Oregon. As an internist, pediatrician and doctor of osteopathy, Dr. Ballenger has a real love for manipulation. She enjoys the opportunities locum tenens assignments allow her to perform all three specialties.
Enjoying time together as a couple
Having spent so much time apart while she was Dr. Ballenger was on assignments and Michael was finishing up school, coming back together has been like additional honeymoons for the couple. Since Walborn's graduation, he has decided to focus on a career as a writer and recently finished his first novel.
This career choice has allowed them to travel together and live a truly full-time locum tenens lifestyle. Home is wherever the next assignment takes them.