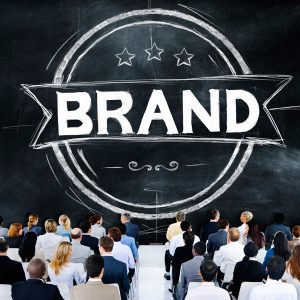 Whether you are part of group, employed by a hospital or clinic, or running your own practice, there's one important thing to remember: you are your own doctor. If you want to help yourself stand out to patients or potential employers, it's important to think about your personal brand — who you are, how you do your job, and what experience you bring to the table. Here are a few ways to help develop your brand.
Control the message
If you've taken the time to search for yourself on Google, it will likely bring up dozens of hits related to you — or at least someone with the same name. Much of this content cannot be controlled, so it is vital to build your personal brand on sites where you can control the flow of information. LinkedIn is a great site that allows you to build an online CV and brand specific to who you are.
RELATED: 5 Tips for Improving Your LinkedIn Profile
Because it is a public-facing site, you are able to communicate exactly what you want patients to know about you. Another excellent way to get in front of the information is to set up Google Alerts based on your name. This will allow you to monitor when people search for you or the name of your practice.
Reviews from staff and patients
According to a
survey
released by the Journal of American Medical Association, 65 percent of the respondents were aware of online physician ratings. The survey noted that 35 percent of those respondents selected a doctor based on good reviews, while 37 percent avoided a physician based on bad ratings.
LEARN MORE: Three Places Physicians Should Have an Online Presence
It's important to stay on top of what others are saying about you online. Sites like ZocDoc, Healthgrades and RateMDs allow you to post a professional profile to help build relationships with potential patients.
Build trust through thought leadership
People enjoy hearing from an expert. Maintaining a blog or contributing articles to healthcare websites is a great way to share your expertise. Remember to be authentic and passionate about the information you are sharing. It will help establish you as an authority on subjects specific to your specialty.
SEE ALSO: Pursuing Passions Outside of Medicine
Think back to the last article you read. Would you be willing to give the author another read based on your experience? Patients will do the same when they are searching for a doctor. If they develop a connection to one of your articles, they'll be more likely to use your services.
Stick with it
Continue to develop your personal brand over time by monitoring your strategy and remaining flexible. Ultimately, it's up to you to ensure what people are saying is honest and truthful. If what is being said online does not offer a truthful representation of the doctor you are, do something about it!