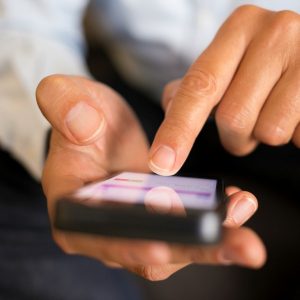 You're away from your computer and need to quickly submit an updated resume or CV for a job opportunity. What do you do? Before you scramble off to borrow a coworker's laptop or hit the library, check out these apps that let you create a resume from your smartphone or tablet.
This free app allows you to create unlimited resumes and CVs using the provided templates. It offers 10 professionally drafted examples to give you a starting point, the ability to create custom sections on your resume or rearrange them, and even fine adjustments to the fonts and margins so the text fits better on the page. Resume Star also helps you create specific cover letters addressed to different employers, offers integrated spell check so you avoid typos and live iPad previews. When you're done creating your resume, email it directly to yourself or to an employer, print it right from your phone or tablet, or export the PDF to DropBox or a similar app. Available for iPhone and iPad.
Are you on LinkedIn? Resume Builder Pro makes it easy to create a new resume or CV by importing information from your LinkedIn profile. Once you've got the fields populated, you can rearrange and rename sections, create a cover letter and personalize your resume. Resume Builder Pro lets you email the PDF directly from the app or upload it to DropBox, and you can even export it in rich-text format (RTF) so you can edit it on your computer through Microsoft Word. Available for IOS.
With these apps at your fingertips, you won't miss an opportunity to apply for a new job or refresh your CV for a locum tenens assignment. Check out "5 Tips for Refreshing Your CV" for more ideas.