CompHealth locums president Lisa Grabl says that "learning to say no is one of the most important things you can do to achieve your long-term goals." She shared why in an article published in Physicians Practice, entitled "
The art of saying no
." Healthcare is inherently busy, often making the life of a physician overwhelming. She points out that the very nature of being a physician doesn't help. "Physicians are fixers. You seek out and address problems, so it is natural to want to say yes to a last-minute request or when someone else has a problem you could potentially help with — even if you don't have the time." This is a problem because lack of time is a major contributor to
physician stress
. Saying no is not a bad thing. In fact, it is a critical skill in helping you focus on the essentials of your position. "Focusing is about saying no," Steve Jobs once said. The more tasks you take on, the less attention and focus you can give to each. [caption id="attachment_17390" align="alignright" width="200"]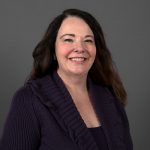 Lisa Grabl[/caption] Lisa offers these pointers that can help you focus on what's important. First, you can tell if your efforts are going towards essential or non-essential tasks by writing down what's most important to you; then by asking how you're spending your time and where you're expending the most energy. Next, list every task you do during the day. At day's end, identify the tasks by these categories:
Tasks essential to my primary job responsibilities
Tasks I could have delegated to someone else
Tasks needing very little or none of my feedback
Tasks I didn't need to be involved with
If you aren't focused on your key goals, then it is time to start saying no. For more tips on how to say no,  read Lisa's
full article in Physicians Practice
.