Locum tenens is an alternative to the career path usually chosen by physical medicine & rehabilitation physicians, like hospital employment or private practice. Four PM&R physicians came together to discuss their experiences working locum tenens in a webinar jointly sponsored by Howard University Medical Alumni Association and CompHealth. The lively discussion and Q&A session offered several helpful take-aways for PM&R physicians interested in locum tenens.
Different paths to locums
The panelists all agreed: there's no one "right" path or best time to try locum tenens.
Dr. William Doss, III, originally turned to locums to bring in extra income as he transitioned between jobs, and later as a way to help finance family vacations.
Dr. Todd Holmes so enjoyed working locums between jobs early in his career that years later, when his private practice was constantly "getting beat up by insurance companies and paperwork demands," he decided to revisit locums. He found it to be so energizing that he ultimately gave up private practice and took on more and more locums assignments.
Dr. Dolores Contreras-Urby turned to locums when her husband retired in order to have more time together. "If you're a medical director for an inpatient rehab unit, your hospital is basically counting on you to man that unit no matter what, and it's always a hard thing to take time off. That's why I wanted to try locums."
Testing the waters through locums
Dr. Rishi Shah started working locum tenens right out of residency, so he could "try before buying."
"Testing the waters, you get to see what you really like and what you don't like," he says.
A majority of his fellow residents who went straight into permanent jobs "switched jobs because what they got into wasn't what they really wanted or envisioned but didn't know until they got there." By taking the road less travelled, he says, "I'm really happy with the decision I made, not just for the family but for my personal growth."
Dr. Holmes agreed. "Some people may be looking for a permanent job, and you could take a locums job that transitions to permanent. Some of the places I've been really liked me and wanted to hire me as the permanent medical director." Ironically, he refused because he'd end up earning less than he was as a locums provider — with less time off.
Finding a work/life balance through locums
For each panelist, locums has meant a better life.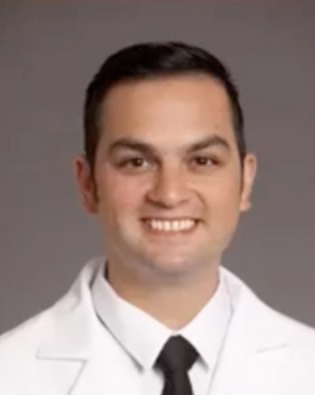 "It meant balance for me," says Dr. Shah. "I was able to balance my family life as well as my work life. When you're at work, you're at work. When your assignment's done, you're at home 'on vacation' as long as you want. Unfortunately, with a lot of doctors, the hospital can swallow up all their life, taking away a lot of time from their family. With locums, you have the power to say, 'Hey, this is what works within my schedule'. For me, it was absolutely amazing."
For Dr. Urby, it meant working "only when I need to." Otherwise, "I'm at home and spending good quality time without having to be on call."
"I got to see places I wouldn't have been able to without actually working there," says Dr. Holmes. "It's a blend of being able to travel, experience a lot of different things, and have a lot of fun doing it."
The downside of locums
Anyone new to locum tenens wants to know its good points and shortcomings. The panelists addressed the some of the cons.
Jobs in desirable locations get snapped up the moment they're posted. Dr. Holmes noted he often winds up in assignments he affectionately labels, "the last hospital before the wilderness."
Dr. Urby agreed. "The more desirable locations like California are harder to get into." Smaller towns may lack resources but don't lack the need for physicians. "We're in demand out there," she said.
On the other hand, small communities really appreciate you, said Dr. Doss. "I've worked in Bismarck ND, New Hampshire, New Iberia LA, and people are very excited to have you. They roll out the red carpet."
Dr. Holmes also mentioned it's important to be careful of employers that might try to take advantage of you. There are some that might have "a tendency to try and take advantage of us as far as paying overtime. That's where I like having the CompHealth situation with a staff there that will back me up. To say to the hospital, 'You know this is the contract. You get eight hours at this rate, but go over that and it costs you more.'"
An envied lifestyle
Despite the occasional bump on the locums path, you know you're onto something special when others envy you. Dr. Shah shared one memorable occasion.
"There was an older doctor close to retirement. I was telling him what I was doing working locums, and he just looked at me and said, 'I really wish I did that when I was your age. I miss those years with my kids.' That really stuck with me and made me feel good about the decision I made."
For more pros and cons of working locums as a PM&R, watch the full webinar.
We can help you find your next PM&R job. To learn more, give us a call at 800.453.3030 or view today's PM&R job opportunities.