As the season for giving thanks nears, we are extremely grateful for all the providers making a difference in the world. We appreciate their ability to provide quality care for their patients and for the integral part they play in the healthcare industry. These are a few of the providers that work with us at CompHealth, and the stories they shared to help us gain a better understanding of the difference they make. Thanks for all you do!
Needing a change from his pharmacy career, Michael Higginbotham decided to pursue a medical career in cardiology. For more than 40 years, he has enjoyed the intellectual aspects and vast experiences that practicing medicine has to offer.

Anna and Leighton love working as physical therapists. Following a permanent job together in the Virgin Islands, the two knew they wanted to travel and explore the United States. They both enjoy experiencing different PT settings while having a flexible, stress-free job.
With more than 50 combined years of nursing experience between them and nearly 30 years of NP experience, Diana Armstrong and Michelle Freiberger have seen it all. Both worked permanent jobs for most of their careers but now work full time as locum tenens NPs.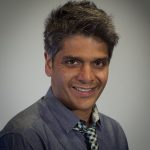 Dr. Gokhale has been an emergency medicine physician for 20 years. However, medicine is not his only love — he moved from the east coast to Los Angeles to achieve his acting dreams. Working locum tenens full-time allows him to work when he wants and still keep his foot in the acting world.
Tony Martin, a 
surgical physician assistant
, worked for 20 years before deciding to make a change in his career path. For the past four years he has worked exclusively as a locum tenens PA travelling largely around the western United States.
Dr. Lumpkin has worked as a locum tenens physician for CompHealth after feeling the stress of being a full-time anesthesiologist. Choosing to work locum tenens has reignited her love for her work, allowed her to travel the country and provided more time for herself in and outside of work.
Dr. Tammy Allen was fascinated with medicine at a young age and is now a full-time locum tenens physician. She chose to work locum tenens because it provides her the flexibility to practice medicine and still do the things she loves — volunteering and traveling.