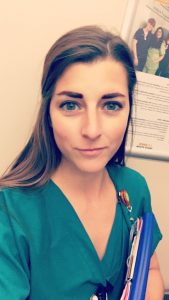 Physical therapist Raven Bryson has been traveling for almost two years and enjoys all aspects of her job. "I love to see new places, meet new people and add experience to my resume," Raven says. "This is a dream job, to be able to live somewhere for three months and then pick up and go somewhere else. The world is your oyster, and
CompHealth
makes that dream come true!"
Exploring the country as a travel PT
Raven has traveled throughout the United States and enjoyed her time on both the east and west coasts. Here are a few experiences from cities she's worked in:
West Palm Beach, Florida,
 offers amazing beaches, great scuba diving conditions, and fresh seafood every day. South Florida is a melting pot of people from all over world, and that includes patients, too!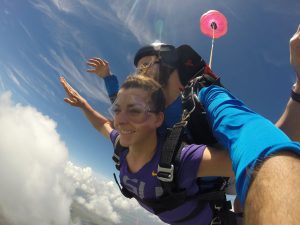 It was neat to interact with people who spoke multiple languages and had different cultural beliefs. I also ate amazing food from all parts of the world. My favorite memory from this assignment was skydiving for the very first time over Lake Okeechobee on Memorial Day.
Pueblo, Colorado,
has beautiful mountains. A lot of people in Colorado are passionate about being active and outdoors 365 days a year, which I fell in love with. I went hiking, ice climbing, snowboarding, snow shoeing, snow tubing and ice skating. The staff at St. Mary Corwin Hospital are so welcoming; they love living in Colorado and all the beauty the state offers.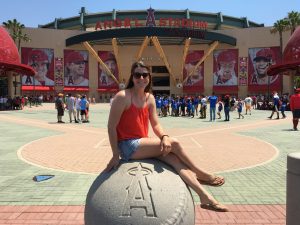 I got to see three out of the four national parks Colorado has to offer: Great Sand Dunes, Mesa Verde and Rocky Mountain National Park. My favorite memories from this assignment were climbing 14,000-foot Mount Quandary and going ice climbing with two of my friends. This was the biggest physical challenge I had ever had!
Los Angeles, California,
has beautiful beaches, the Dodgers, Disneyland, surfing, culture, night clubs, theater, Hollywood and the Metro. I loved the hustle and bustle of everyone trying to make it out there. Los Angeles has something to offer everyone. I hiked behind the Hollywood sign, went to a Dodgers game, and camped at Leo Carrillo State Park in Malibu.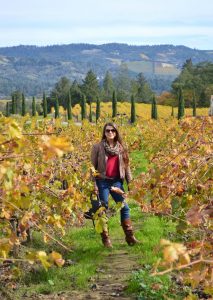 Sacramento, California,
 offers access to mountains and the tallest trees you'll ever see (the Redwoods). Lake Tahoe, white-water rafting, wine country, national parks, and the San Francisco Bay are all within one to three hours! While on assignment, I trained for 11 weeks and competed in a body-building competition. I toured Napa Valley wine country and snowboarded at Heavenly Mountain Resort in Lake Tahoe. I also admired the beauty of the Golden Gate Bridge in San Francisco. NorCal people definitely enjoy the greenery of the outdoors and cooler temperatures. People are very friendly and green-conscious. Two of my favorite memories from this assignment were visiting the Redwoods National Park and white-water rafting in the American River. The Redwoods are a must-see if you are in northern California.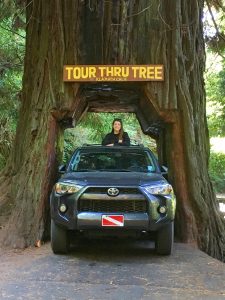 Denver, Colorado, 
has helped me perfect my boarding skills, learn how to ice fish and get to know the heart of the city. This is my first home health assignment, and I am excited. I feel working in home health will help me see more of what Denver has to offer.
Experiencing life outside your home state
Originally from Louisiana, Raven says the opportunity to see mountains, snow and four separate seasons has made traveling worth it. "Traveling has brought so much fulfillment into my life!" Raven says. "I have seen so many amazing things, been to some beautiful places, and met some wonderful people."
Did Raven's story inspire you to start exploring? Check out our open travel physical therapist jobs to get started.