Ask Matt and Julie K why they believe physical therapy travel careers are the best, and the answer you'll get is as simple as it is obvious: "We love being able to see the country and getting paid to do so."
Getting into travel PT
While still in school and then during permanent outpatient jobs in
Buffalo, NY
, Matt corresponded on a regular basis with CompHealth consultant Katie Oakes, who kept them posted on team options for jobs. Travel PT was something they always knew they wanted to do. So when they were ready, CompHealth was there to guide them into their first travel assignments. Travel PT turned out to be everything they'd hoped for, and more. With each place they visited, they created a bucket list of things to do and see with their golden retriever in tow.
Enjoying the journey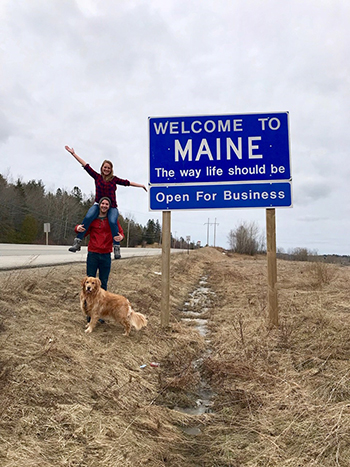 "We've been able to live in six different states over eight contracts," Julie notes. "We were able to explore everything there was to see in
Chicago
, to hiking and rafting in
Virginia
, to exploring
New England states
while working in
Connecticut
,
Maine
, and
Massachusetts
. We have traveled across the country three separate times and have had three different placements in
California
, all with their own feel and memories." Patients and staff alike express amazement at all the couple's off-hours itinerary while on assignment, doing so much more, she says, "during our short rotation than they have their whole time living there!" One assignment location had them soon agreeing wholeheartedly with Oprah Winfrey's proclamation that it was the "
happiest city in America"
 —
San Luis Obispo
. "We surfed, hiked, and went wine-tasting all the time. The outdoor life and small city living are unparalleled. Oprah had it right!"
Making new friends
And funny how a traveling lifestyle could bring so many permanent friendships. It certainly has for this couple. "We have always been lucky to meet other travelers in the area and make instant friends," says Julie. "Travelers are the best kind of friends to meet because no matter what you want to do, everyone always seems to be up for it without a lot of prior commitments. We've often met up with friends we've made at previous placements and picked up right where we left off. We even planned trips with other therapists. We went to Australia with a therapist we met in
Indiana
and to Iceland with a couple we met in
Eureka, California
." The travel PT team points to Facebook groups specifically for travel physical therapists and nurses and to apps like
Meetup
for events and sites to enjoy and fellow travelers to enjoy them with. And besides enthusiastic encouragement, they offer some sound advice to PTs considering travel.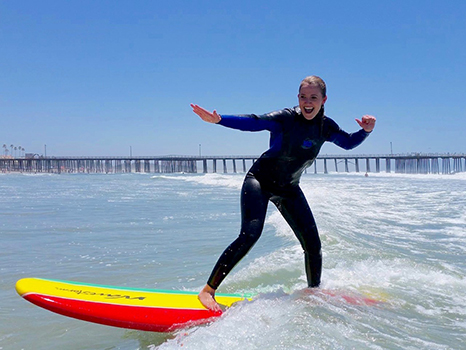 "Don't be afraid to take the leap into traveling; it will be an unforgettable experience," the couple maintains. "You will most likely have a mix of good and, well, not so great placements, but you will learn how to be a better clinician at all of them. Look up reviews of the place online for ratings before accepting and ask your recruiters if therapists have either extended or ended contracts early."
Working with CompHealth
"We couldn't be happier," Julie states. "We are so appreciative of all the work done behind the scenes to make sure we find jobs that are well suited for us, licensing that is up to date and easy to submit. We feel that we have a team of people working for us to make everything run smoothly and who genuinely care about our success and happiness. Everyone that we work with is responsive and makes communication easy. We feel privileged to work with each and every one of them." Matt and Julie offer a final piece of advice to would-be travel physical therapists: "Take a lot of photos during your rotation and compile them into a photobook so you can look back at all the memories you are bound to make. You won't regret it!"
Ready to schedule your next travel physical therapy adventure? Give us a call at 800.453.3030 or view today's physical therapy opportunities.