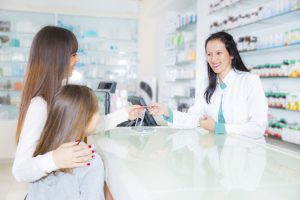 Looking for a hospital pharmacist job? A recruiter can make the entire job searching process easier, quicker and potentially better paying than going alone. Each year, our recruiters help hospital pharmacists across the country find the right job opportunities to match their skill set and increase their experience. Diane Leigh, RPH had used CompHealth in the past but wasn't actively looking for a new job when something in her area came up and her recruiter called her to see if she was interested. Ten days later she was offered the position. Recruiters do more than just find jobs based on your requirements, they also help with:
Assisting with resume preparation and interview scheduling, prepping, and evaluation
Assisting with your licensing and contract negotiation
Finding opportunities in a variety of hospital and clinic settings
Mehrdad Afsharimehr had been looking for a director of pharmacy job for more than 18 months with no luck. He had been searching on his own and with other recruiters to no avail. Enter CompHealth, within a few weeks he had multiple phone interviews, which led to two onsite interviews and eventually a great new job as a director of pharmacy in an environment that he and his family loved.
Click here to find out more about how CompHealth can help you in your search for pharmacy jobs
.