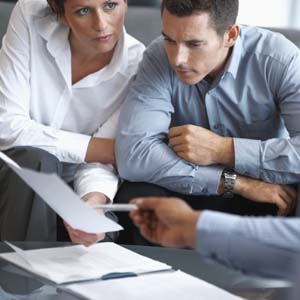 The business of medicine is becoming increasingly complex. Now, more than ever, young physicians need to be knowledgeable in a wide range of nonclinical areas. The best way to be successful is to establish a "go-to" team of advisors who can provide the guidance and advice to support you in your career and your personal life. Your team of advisors should include:
Attorney
Accountant
Financial planner
Insurance agent
Recruiter
Physician mentor
Attorney
A great attorney is essential for all physicians, especially when negotiating your first employment contract. The attorney should advise on issues such as:
Restrictive covenants
Malpractice (liability) insurance
Future buy-in structuring
Anticipated future compensation
Calculation of compensation and bonuses
Accountant
Certified Public Accountants (CPAs) can provide two main types of support for physicians:
Tax advice/preparation
Bookkeeping (routine tracking and documenting of revenue and expenditures)
While it is important to have an accountant on board to discuss tax planning and preparation issues throughout the year, it is especially important when you are transitioning into a new practice.
Financial Planner
Certified Financial Planners (CFPs) will help you lay out a strategy to manage your finances (debt, credit, and revenue/salary). Financial planners can provide the direction and accountability to help you meet your financial goals and advise on large financial decisions that need to be made when transitioning into a new practice.
Insurance Agent
Insurance agents will help you find the right coverage to protect you in your professional and personal life.
Most physicians will need the following insurance policies:
Malpractice (liability)
Property and casualty
Disability
EPLI (Employee Practices Liability Insurance)
Health
Physicians should also consider these personal insurance policies:
Life
Disability (preferably an own-occupation policy)
Health
Recruiter
Whether you're looking for a full-time job or accepting temporary assignments as a
locum tenens
, physician recruiters have the expertise and resources to help with the following:
Credentialing
Licensure
Housing information
Local resources
Physician Mentor
Physician mentors can help you avoid pitfalls in your career and are essential to your success. Seek out physicians in your specialty to inquire about relevant aspects of their professional and personal lives, such as:
Practice types—pros and cons
Topics for negotiation
Business and administrative aspects of medicine
How to avoid major mistakes
Work-life balance
Creating a team of trusted advisors is just the first step. To make the most out of these relationships, it's important that each member is familiar with the rest of the team and that you're all working to ensure your professional and personal success. Check out these articles for more tips for residents and fellows:
This article is based on information provided by OPM Education.
Click here for the full article
.