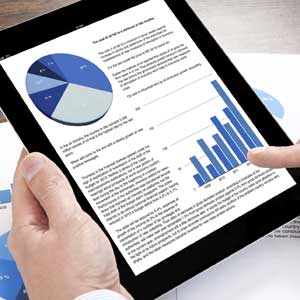 As you near the end of your residency or fellowship, you have the chance to decide whether to join an existing practice or start your own. While your decision will be based on personal preference and your comfort level with starting a business directly out of medical school, the following steps can help you determine which choice is best for you.
Learn about the business side of medicine.
No matter which choice you make, understanding how to run a private practice is crucial. If you're not sure where to begin, find a seasoned physician in your field who owns his own practice and ask him questions about the day-to-day aspects of the job. You'll want to learn more about:
Insurance providers (including Medicare and Medicaid)
Billing and finances
Contracts (both employment and partnership)
Advisory teams (lawyers, IT services and accountants who can help set up your business)
Costs of establishing a private practice
Remember: Most doctors planning to transition into a practice begin the process about 18-24 months before they complete a residency or fellowship. To ensure that you have the most help with your questions and adequate preparation, reach out to another doctor as early as you can.
Become involved with the business during your residency or fellowship.
You may be thinking,
How will I have time to research other practices while I'm still working full-time
? One of the easiest ways to do this without overextending yourself is to put in extra time at the hospital or facility where you currently work. Here are a few ways to work administrative duties into your schedule:
Set up monthly meetings with the practice administrator to review the number of patients you've visited with, the amounts you've billed, and the different procedures you've performed
Attend a few financial meetings so you can gain an understanding of how expenses are tracked
Participate in the physician association your hospital is associated with to connect with other doctors and gain valuable leadership skills
Network with those at your facility and in your medical specialty.
Now is the time to make lasting professional relationships with doctors and other healthcare providers, as you may decide to either open a practice with someone you met during your residency or join a colleague's existing practice. Be as friendly as possible with your coworkers, who may need to provide you with references later, and keep in touch with doctors who can answer questions you have about private practice later. Do you have helpful tips for residents and fellows seeking their first jobs? Share them in the comments!