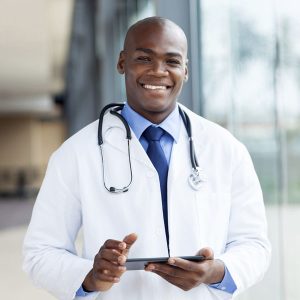 You've earned your medical degree, worked your way through your residency or fellowship program and are now on your way to a career as a full-time physician. But what career path should you take — work in a hospital setting, join a private practice, start your own practice, or even work locum tenens assignments on a part-time or permanent basis? Here are some tips to help you decide the best career option for you.
Use a Staffing Agency to Find the Ideal Job Opportunity
Enlisting the services of a reputable staffing agency can dramatically improve your chances of finding an opportunity that matches what you are looking for. It's also a choice that can save you considerable time and energy during this busy time of your life. The services are usually completely free to you, with costs picked up by the hospital or facility. And staffing firms can be a great source of information, providing you with data and helpful tips, including:
Job hot spots
Salary surveys
Market trends in your specialty
When determining if a staffing agency is right for you, it's important to answer the following questions:
How long has the company been in business? It will benefit you to work with a well-established firm that has a solid reputation and track record, as well as a large and diverse client base.
Who pays the search fees? You should never be required to pay the staffing agency. All costs should be picked up by the hiring practice.
How many physicians has the agency successfully placed?
Do they have consultants dedicated to your specialty who understand both the fundamentals and the fine points of your specialty?
Does the agency cover a broad spectrum of practices and offer you ample choices?
Is confidentiality guaranteed? This is extremely important and says a lot about the agency's ethical standards. Make sure the agency has a policy of not distributing your personal information to clients or anyone else without obtaining your consent.
What is the firm's reputation in the healthcare community? Ask the agency to provide you with references in your specialty.
Does the agency have a guarantee period? This will ensure the recruiter makes a good match and avoids misrepresentation.
Will the agency facilitate contract negotiations to ensure you are given the best possible compensation package?
Do they assist with licensure, DEA registration and hospital privileges?
Does the firm provide comprehensive relocation assistance services?
Do you feel comfortable and free to ask the recruiter questions, and do you feel the recruiter really listens to you? A good recruiter will put you at ease and welcome your questions.
When working with a staffing agency, be as explicit and detailed as possible in conveying your background, interests and practice preferences to ensure you find the perfect match.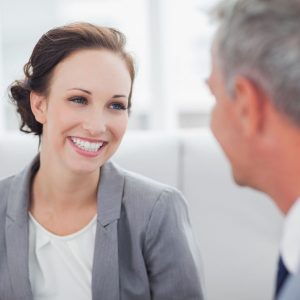 For more information on finding the right staffing agency, read this
post
.
Research Private Practice Options Early
No matter which employment path you take, understanding how to run a practice is crucial. If you're not sure where to begin, find an experienced physician in your field who owns a practice and ask him questions about the day-to-day aspects of the job. You'll want to learn about:
Insurance providers (including Medicare and Medicaid)
Billing and finances
Contracts (both employment and partnership)
Advisory teams (lawyers, IT services and accountants who can help set up your business)
Costs of establishing a private practice
Now is the time to make lasting professional relationships with doctors and other healthcare providers, as you may decide to either open a practice with someone you met during your residency or join a colleague's existing practice. Be as friendly as possible with your coworkers who may need to provide you with references in the future, and keep in touch with doctors who can answer questions you have.
RELATED: Residents and Fellows: The Ultimate Guide to Joining or Starting a Private Practice
Choose Advisors to Support You in Your Career
The business of medicine is becoming increasingly complex. Now, more than ever, young physicians need to be knowledgeable in a wide range of nonclinical areas. The best way to be successful is to establish a go-to team of advisors who can provide the guidance and advice to support you in your career and your personal life. Your team of advisors should include:
Attorney
Accountant
Financial planner
Insurance agent
Recruiter
Physician mentor
Consider the Benefits of Working Locum Tenens
Finding a career option that fits your lifestyle is important. If you're looking for any of the following, you may want to think about giving
locum tenens
a try:
Watch this short video
to see if locum tenens is right for you.
Be Mindful When Signing Contracts
A job offer is not complete until you've finalized the contract. Remember, contracts are more than a formality and will likely come into play sometime during your career. Consider these three tips from
hospitalist
Dr. John Thieszen before signing your name to that contract:
Know what you are signing. Make sure you understand what's in the contract and have an attorney review it before you make any commitments.
Ask for a short separation clause. Many hospitals want you to sign something that says once you resign or the hospital lets you go, you will continue to work for them for up to six months. Consider asking for a clause of three months or less to avoid any future awkwardness.
Understand non-compete clauses. Sometimes non-compete clauses can mean having to move your practice and your family completely out of town at the end of the contract. Make sure your lawyer keeps a close eye on this when reviewing the document.
For more contract tips from Dr. Thieszen, read this
post
.
RELATED: Contract Negotiation Checklist