Dr. Sanat Bakshi was an
internal medicine physician
with the
Veterans Administration
, where he moved his way up through the ranks until he retired in 2003 as a chief of the medical service. With such a busy career that took him across the country to meet all sorts of patients, Dr. Bakshi knew that he would quickly feel bored and isolated if he retired completely. Instead, he decided to start accepting locum tenens assignments where he could set his own schedule and continue to travel the country. Recently, he fully retired after working locum tenens with CompHealth for more than 13 years.
Before retirement
Dr. Bakshi is no stranger to traveling the country for work. His job took him to different VA clinics and hospitals as he worked his way up. When he decided to retire, he had already seen the benefits of traveling the country while working and he wanted to continue. A big benefit of switching to locums is that Dr. Bakshi was able to
travel with his wife
. She went with him to each of his assignments. "We like to travel and meet people and see the country, so this was a good way of doing it and still work professionally," said Dr. Bakshi.
Setting his own terms
[caption id="attachment_16640" align="alignright" width="350"]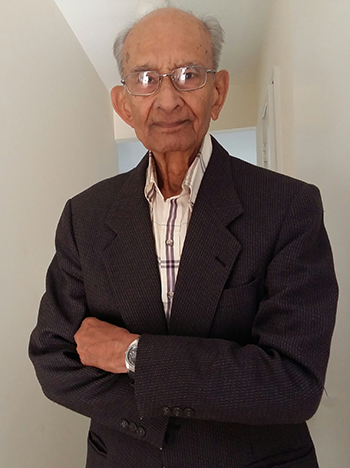 Dr. Sanat Bakshi[/caption] Dr. Bakshi wanted to keep up with his profession and stay in contact with colleagues, but he wanted the flexibility and time that most retirees have. He didn't really care about where he went — he had already adjusted to going to where the work was during his career — he mostly cared about when he went and setting his schedule the way he wanted. He first met his CompHealth recruiter, Sarah Thacker, in 2006, and worked with her until he fully retired in 2019. It was a great relationship because Sarah knew exactly what kind of work Dr. Bakshi wanted. He planned to continue working with the VA, but he didn't want to do emergency work, odd hours, or on-call work. So when Sarah found jobs that matched his schedule and criteria, she set everything up for him.
His favorite assignment
Dr. Bakshi went to lots of great assignments, but one that stands out was
Anchorage, Alaska
. He had been to Alaska on a cruise, but he knew there was a lot more to see. "We were there for three months and we explored Alaska like no ordinary cruise could make you do," said Dr. Bakshi. "Every weekend we used to get out and see different places and meet people and explore all the various beautiful locations and National Parks all over Alaska." They went beyond the Arctic Circle — something they likely would never have done without the locums assignment.
His advice to other retirees
When Dr. Bakshi decided to retire a second time, it was to spend more time with his wife, two kids, and grandchildren. However, he was able to take enough time to ease himself out of his career, and now he recommends that other physicians try locum tenens after retirement. "The problem with many retirees that I have met is the fact that they suddenly find themselves in a vacuum," said Dr. Bakshi. "They get very emotionally and mentally upset about having very little to do after being professionally active most of their lives." For Dr. Bakshi, locum tenens after retirement was the best of both worlds. He was able to enjoy retirement while still staying active and doing what he loves most — caring for patients. RELATED:
Survey report – Physician views on retirement
With locums tenens jobs, doctors are able to spend as much or as little time as they want in the medical field. Interested in learning more about how locum tenens can work for you after retirement? Give us a call at 800.453.3030 or view today's locum tenens job opportunities.