https://www.facebook.com/comphealth/posts/1090230454334192 Last year we featured an article on the CompHealth blog written by
Michael Doll
, MPAS, PA-C. In it he addressed the issue of
independent practice for physician assistants
. While he wasn't advocating for full independence, when we posted the article on Facebook, it got a lot of comments for and against independence as well as a lot of talk about the field in general. We thought we would share some of the highlights here (some were shortened or edited for relevancy). If you want to see the full discussion,
click here
.
It's About Respect
"We have autonomy in the workplace, but do not enjoy any of the benefits of having an independent practice. We are good enough to act in the doctor's place, but still do not have the same respect given."
---
The Same Exams for Everyone?
"PA's assist. Practitioner's practice. I think the solution for all of the debate would be if everyone passed the same entry level medical boards. MD, NP, DNP and PA should all pass the same criteria."
---
A Need for Less Restrictions
"I think some of the restrictive stuff needs to go - like we cannot do NH admits, pronounce death, sign community DNR bracelets - and our license should be our own - without out a supervising physician - that would stream line the process - but I still think the team concept of MD/DO and PA/ NP is still a good thing. In today's world we need MORE collaboration and coordination and as a team - we meet the needs better of the communities we serve."
---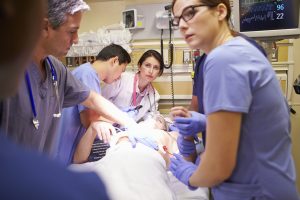 Physician Extenders
"PAs aren't trained to practice completely independently. We are physician extenders. We have not done residencies. I'm all for autonomy, but if you want to be a physician, you should go to medical school. I have been a PA for 12 years, and I have gotten to be pretty...good at it. So much so, in fact, that I can easily pull my weight with my physician colleagues and maybe even teach them some things. I'm respected and paid well. If you feel that you aren't, than perhaps you just need to look elsewhere for employment."
---
A Need for "Consulting" Physicians
"We need to change the terminology to "consulting" instead of "supervising" they don't need to supervise us, they need to be there when we need them."
---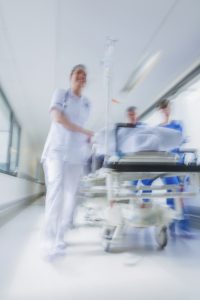 Still a Young Profession
"Our profession is still young. It may no longer be in its infancy but we are still not a fully developed profession. Our profession is rapidly evolving. I see the day that we function with more autonomy with a "consulting physician". We need to continue to prove ourselves. Eventually there will be a mechanism that gives us the clinical credentials that allows 'independent practice' with a 'consulting physician'."
---
Practicing to the Top of the License
"I'm 26 years into my PA career and have been blessed to work (for the most part) with physicians who have always let me practice to the top of my license while still being my back stop when I wasn't sure and my short stop when I would have made a wrong choice. I agree that the semantics (ie "supervision") is an incredible bugaboo for the profession and a club for some who continue to view our profession as a threat, I don't think "independent practice" is either desirable or laudable. We need to be allowed to practice to the top of our license but still have a relationship with a physician who respects our training and experience while still watching to make sure we practice in the manner s/he practices."
CompHealth has no position on the PA independence debate but we're happy to act as a forum for these types of discussions. If there are other topics you would like to discuss, let us know in the comments section.