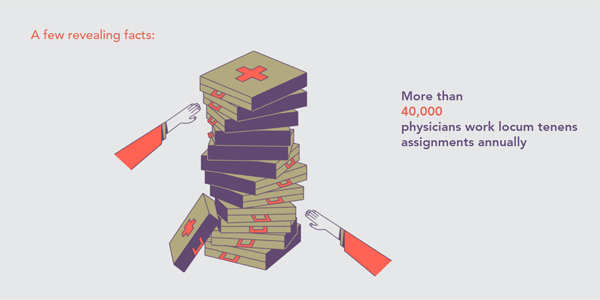 The Medieval Latin definition of locum tenens is "(one) holding a place". More modern definitions say "to take the place of someone temporarily." In the medical field, the term refers to a healthcare provider that works temporary assignments.
Did you know that more than 40,000 physicians now work locum tenens every year?
The field is growing and filling a huge need in the healthcare world.
Here are a few other things you might not know about locum tenens.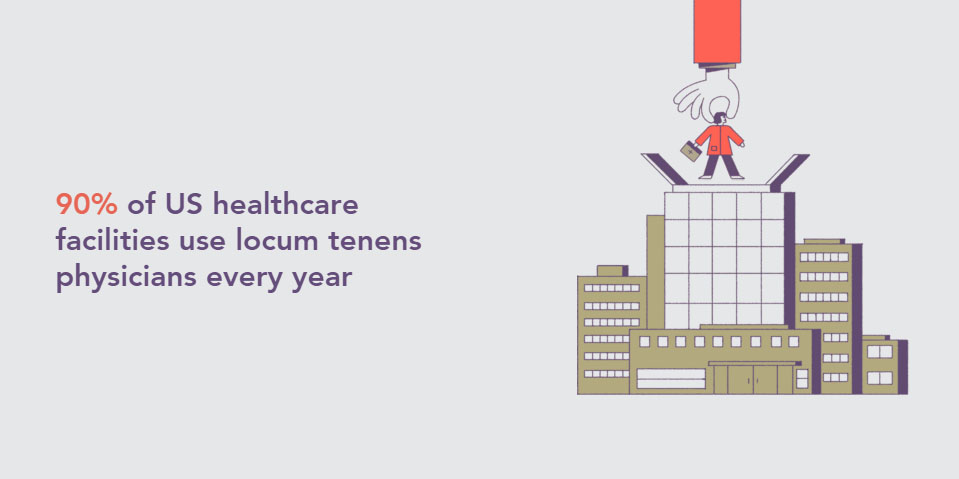 90% of US healthcare facilities use locum tenens physicians every year
There is a constant need for physicians in hospitals and clinics throughout the United States. Locums physicians help fill those needs. Locums also help cover vacations or maternity leave, fill spots between permanent physicians or or just relieve the burnout within the facility.
Hear what some hospitals have to say about why they use locums.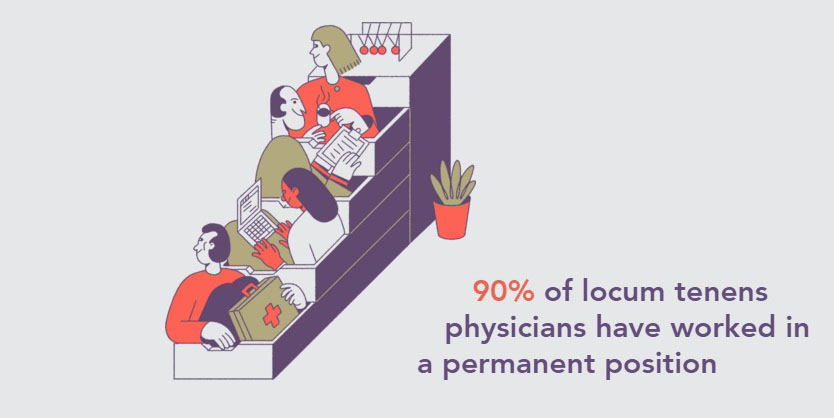 90% of locum tenens physicians have worked in a permanent position
Physicians often get burned out in their roles and need a change. Dr. Geraghty, a neurologist, was feeling overworked and burnt out so she quit her permanent position to reassess what she wanted out of her career. While taking this break she worked locums and discovered her love of medicine again. This eventually led to her discovering her next permanent job.
Read more about her story.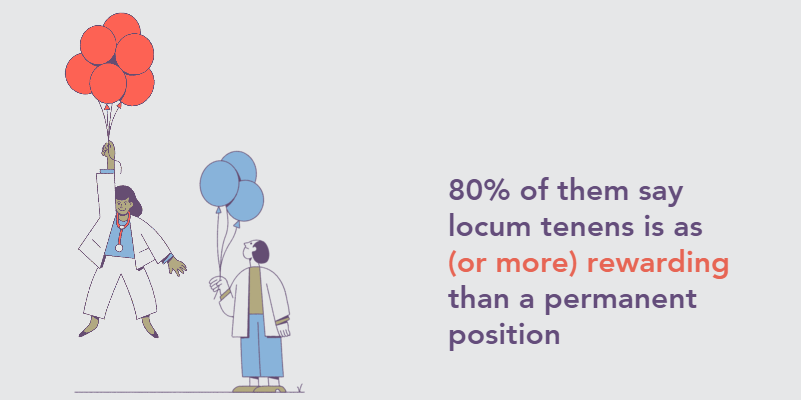 80% of physicians say locum tenens is as (or more) rewarding than a permanent position
In fact, most locums say they enjoy their jobs more because they get to focus on the patient rather than dealing with the administrative side of medicine. Many have also found they have more time to spend on
medical missions
or other
passions
. Also, locums often are paid a higher hourly wage than traditional positions. Dr. Bassam Rimawi started working locums assignments while doing two simultaneous fellowships. He says he made more money during one weekend of locums than he did for three months of fellowship. 
Learn more about Dr. Rimawi's story.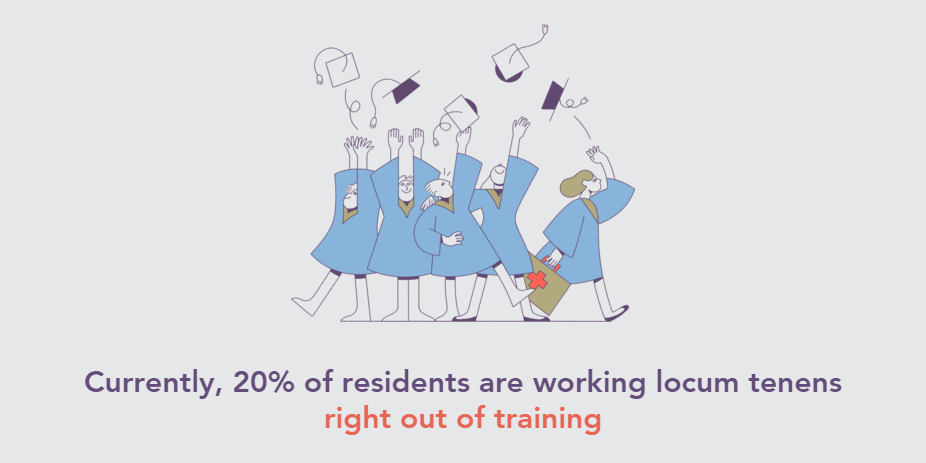 Currently, 20% of residents are working locum tenens right out of training
Some decide that locums is a better alternative to ever getting a permanent job. Dr. Johnny Shen finished residency and started doing locums full time. It allowed him to work when he wanted to work and take time off when he wanted.
Read more about Dr. Shen's life as a locums rock star.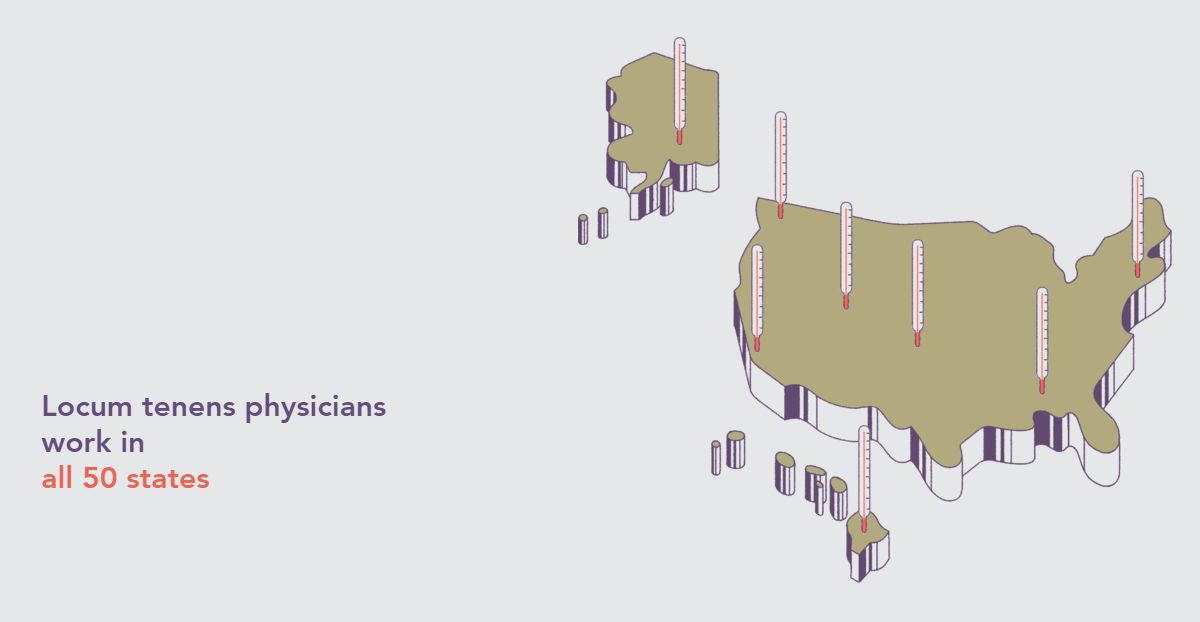 Locum tenens physicians work in all 50 states
Locum tenens physicians work in all states, in both urban and
rural
settings. Often, locums physicians are the only doctors some communities ever see. Locums provide care to those who need it most. The top states for locums  jobs are:
California
Pennsylvania
Texas
Wisconsin
Illinois
 Ohio
North Carolina
Find out more at
locumstory.com
.