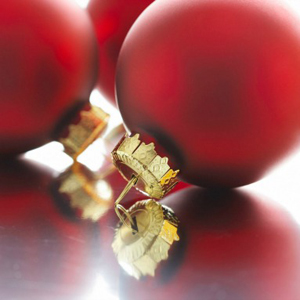 I know what you're thinking -- summer isn't even over and we're already talking about the holiday season. But this isn't some retail marketing gimmick. There really is urgency to start planning for physician coverage during the busy time between November and January. Here are a few things you should be considering right now.
Temporary Doctors are Taking Time Off, Too
Your staff members aren't the only ones who are planning to take time off during these months. The doctors you routinely count on to fill in for staff absences will likely also have plans. It can be very challenging to find providers for holiday coverage, making provider availability a real risk.
Good Physicians Go Fast
The sooner you start working with a staffing company to identify possible gaps in coverage, the more likely your needs can be fulfilled with the most talented professionals available. It's true that good physicians go fast. Leaving holiday coverage to the last minute can mean giving up first choice of doctors.
You Can Capture Revenue in Advance
Whenever you take a leave of absence, you need to plan ahead for physician reimbursement. If you can identify your payer mix and main insurance carriers, you can essentially sign up ahead of time to capture revenue for services performed as if you did them yourself. Remember, the key phrase here is "ahead of time." While Medicare and Medicaid will allow you to bill retroactively, some private insurance will not.
Related: Flowchart shows how to bill for temporary physician services
Act Now to Ensure Uninterrupted Care
Most important, being proactive about physician coverage will help ensure uninterrupted quality patient care during the holidays when illnesses, accidents, and injuries seem to hit their peak. With time on your side, and by working with a locum tenens staffing expert like CompHealth, you can rest assured knowing that qualified physicians will arrive credentialed, licensed, and ready to work on day one. See how CompHealth can help you
start planning
today.