As locum tenens becomes an indispensable lifeline to healthcare in America, it becomes especially important to recognize the great work these physicians, physician assistants, and nurse practitioners provide. Whether they work just a few shifts a year or cross the country on long-term assignments, locum tenens providers make a positive impact in the lives of patients while helping to ensure facilities run at peak performance. The first ever National Locum Tenens Week is coming up Aug. 14 to 18. The event is being spearheaded by the
National Association of Locum Tenens Organizations
(NALTO) who wanted to designate a week every year to recognize the significant contributions of physicians and advanced practitioners at healthcare facilities nationwide who are dedicated to providing locum tenens medical coverage. At CompHealth, we believe in recognizing our locum tenens providers for the high-quality services they provide. And there's no better way to improve patient satisfaction than by improving provider satisfaction. Therefore, as a member of NALTO, it's our pleasure to help celebrate the first ever National Locum Tenens Week. Please join us.
Here are some fun ways you can celebrate the locums providers who currently work in or who have previously worked in your facility:
Bring in breakfast/treats/coffee/lunch to onsite locum tenens providers
Collect thank-you notes from staff
Offer daily locker drops, or decorate lockers
Send thank-you cards to former locum tenens providers
Provide a gift basket filled with unique, local items
Create a thank-you video from current providers, staff, and administrators, and email or post to social media
Organize a recognition meeting in a common area
Tag providers in social posts
Plan an offsite excursion or meal
Put together a gift bag of facility gear
Giveaway/contest for a gift card for locum tenens providers onsite
Design locum tenens week T-shirts
Whether you decide to celebrate on-site through other activities please share your celebrations on social media. NALTO's hashtag for the week is #locumtenensweek so make sure the tag your posts. Social media is a great way to also share your appreciation. If you need some help we have created some sample social posts you can use, tweak or model for your own communications.
Social media post examples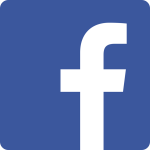 Facebook
The character limit on Facebook is now more than 63,000 characters so you have plenty of room to share. However, there is no need to use all those characters, a simple message is just fine
.
Example
Happy National Locum Tenens Week! Without locum tenens professionals we wouldn't be able to offer our community or patients the healthcare coverage they expect and need. #locumtenensweek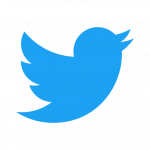 Twitter
Remember the character limit for Twitter is just 140 characters so keep those messages short and sweet.
Examples
Happy National Locum Tenens Week! Locum tenens professionals ensure our patients always have the care they need. #locumtenensweek Big thanks to all the locum tenens that help us serve our patients everyday. #locumtenensweek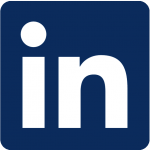 LinkedIn
LinkedIn gives you a 600 character limit, plenty of space for a long or short message
.
Example
Locum tenens is Latin meaning "to take one's place." In the world of healthcare, locum tenens are physicians, PAs and NPs that work temporarily to cover shifts, employee leave or gaps between permanent employees. Without these healthcare professionals we couldn't meet the needs of our patients. Thank you locums and happy National Locum Tenens Week!

Instagram
Though Instagram allows you to use up to 2,200 characters, shorter messages are better. However, there is nothing wrong with using a lot of hashtags in your post. 
Example
Have some good photos of your locums? Share a picture on Instagram and remember to use #locumtenensweek.
Share with us
If you do anything to celebrate your locum tenens, we would love to hear about it. Either tag @comphealth in your social posts or send an email to your CompHealth rep.