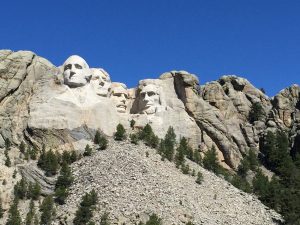 From the forests of the Black Hills to the sprawling prairies that lead to the Badlands, South Dakota is a state full of hidden gems and destinations. Visit famous sites like Mount Rushmore, and find secret spots like Chapel in the Hills with a locum tenens job in South Dakota.
Visit Mount Rushmore
Check Mount Rushmore off your list of things to see! When you have a spare weekend, take the chance to see George Washington, Thomas Jefferson, Theodore Roosevelt and Abraham Lincoln carved into stone. Walk along the Presidential Trail, which is about half a mile long, to get a better view of the presidents. Also, visit the Sculptor's Studio, where you can see how Gutzon Borglum, the artist behind Mount Rushmore, designed and modeled his masterpiece.
Explore Rapid City
Half an hour away from Mount Rushmore is Rapid City, which is a town full of things to see and do. Visit Chapel in the Hills, which is a small church modeled off of one in Norway. True to its name, it's tucked in the woods outside of Rapid City. Enjoy a peaceful afternoon exploring the church grounds, which includes a prayer walk, a log cabin converted to a museum filled with Scandinavian antiques, or a store house that was built in Norway and shipped to Rapid City.
Is your family on assignment with you, or visiting? Storybook Island is a free children's theme park with decorations, sculptures and sets that come straight from children's stories and nursery rhymes. Families can see a theater production, ride on the Storybook Island Line to see the park, and let their imaginations soar.
Hike in Black Hills National Forest
If you find yourself in need of a bit of fresh air, visit the Black Hills National Forest. Located in western South Dakota, the Black Hills offers hundreds of hiking trails, two scenic drives, and tons of streams and camping grounds, so you've got plenty of options for recreation.
Try hiking Crow Peak Trail, which is a 3.2 mile trail leading you to Crow Peak Summit. It's a beautiful trail that takes you through pine trees and streams. When you get to the summit, you'll be able to see Montana and Wyoming while standing in South Dakota.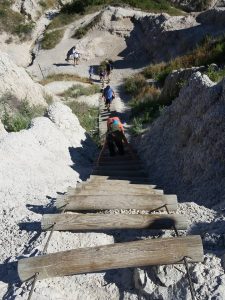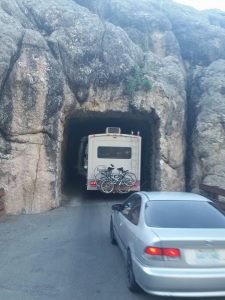 Are you ready to explore the path less travelled? Find a locum tenens job in South Dakota.