Physicians were three times more likely to change jobs during the first two years of the COVID-19 pandemic than in prior years. This trend may be poised to continue, which has significant implications for healthcare organizations' strategies for physician recruitment.
A 2022 CHG Healthcare survey of more than 500 physicians found that during a two-year period beginning in 2020, 43% of physicians changed jobs — a significant increase over the 6-7% annual turnover rate for physicians of prior years. Looking ahead, of the surveyed physicians who DID NOT change jobs, 33% reported it is unlikely they will remain in their current job through the end of 2023.
These findings demonstrate the headwind healthcare organizations face in their efforts to retain physicians. They also highlight that organizations who apply sound strategies for physician recruitment will have opportunities to attract physicians who are interested in making a move. Here are four essential strategies for retaining and recruiting physicians.
1. Understand labor market trends
A majority of healthcare organizations emerged from the last two years short-staffed and competing for a limited supply of physicians.
"There's a lot more competition for physicians right now," says John Giglietta, president of CompHealth's permanent placement division. "So, healthcare organizations that are not proactive, healthcare organizations that are not understanding the market trends, are at an extreme disadvantage."
A key to understanding market trends, Giglietta emphasizes, is to reach out to subject matter experts in the industry. People and organizations who, like CompHealth, have a pulse on the market and are regularly talking to, surveying, and hiring physicians.
The market, Giglietta points out, is changing. "I think in the past people felt comfortable staying with the current opportunity they were in," says Giglietta, "But now work/life balance has become the number one priority. So, healthcare organizations that do offer a good work/life balance are attracting a better caliber of talent and also helping with retention rate."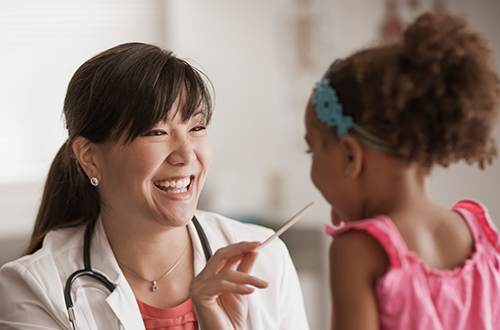 The survey results confirm Giglietta's assessment as 35% of physicians who change jobs identified a desire for better work/life balance as the primary motivator for their move. In fact, work/life balance was consistently the number one issue for early-, mid-, and late-career physicians who left their jobs. Other physicians identified increased compensation (13%), flexibility (11%), location (9%), better workplace culture (7.5%), growth opportunities (6%), and more support from administrators (4.2%) as the primary motivators for their moves.
"People usually don't leave the job, they leave leadership," says Giglietta, assessing the survey results. "I think what happened within the pandemic was that leadership who adapted to more flexible work environments and supported a better family/work/life balance, came out on top."
2. Engage with your physicians early
When organizational leaders listen to physicians explain what matters to them, they cultivate trust, buy-in, and greater job satisfaction. They are positioned to assess how the job is performing for the physicians they are trying to retain and can close the delta between the reality and the goals of their physicians.
"If you don't find out about that early on," Giglietta observes, "the doctor is going to get burned out and then automatically decide they want to leave."
A culture of engagement also tends to attract new physicians to an organization. But to engage effectively, it is not enough that organization leaders identify that their physicians want better work/life balance, for instance. They must dig deeper.
"It's not just one approach," says Giglietta. "It's a leadership philosophy and then you meet your people where they are at, because everybody is a little bit different. My work/life balance might be totally different than somebody who's just starting their career. That's where leadership is so important, because it's not easy. It's a lot harder to do and harder to execute, but you will save on the backend with retention and lack of turnover if you execute properly."
When engagement is rooted in organizational habits, it will be sustained and effective. "Whether it's weekly meetings, monthly meetings, whatever, you need to communicate and talk and listen to your employees," says Giglietta. "What (leaders) need to do is be more systematic in their approach to understanding the work environment that physicians are experiencing."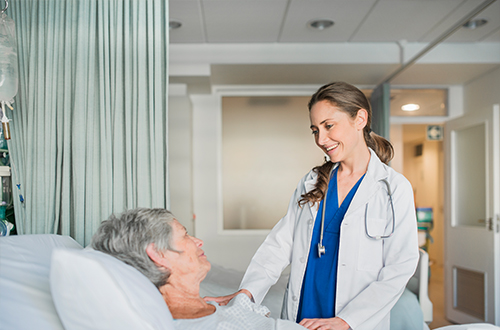 3. Expedite your recruitment plan and utilize partners to execute
With so many healthcare organizations competing for physicians, the most effective strategies for physician recruitment are characterized by speed and efficiency.
"Right now, when the need is so great, you may think you have a physician, but five other organizations are reaching out," Giglietta observes, "so do things a little bit faster. Try and accomplish what would normally take two to three visits in one visit."
In the past, it was common for organizations to bring physicians on a site visit and then bring them back with their significant other or partner or someone else involved in the decision-making process. "We started telling healthcare organizations to invite the whole family on the first visit," says Giglietta. "Get everything you can done."
Giglietta acknowledges that a streamlined process might be more cost prohibitive at first, but in the long-term, it saves money. "Healthcare organizations that don't have their contracts in place and take weeks to make decisions are the ones losing right now."
Partners, like CompHealth, can provide healthcare organizations quick access to physicians. "We're going to present more physicians than anybody else," says Giglietta. "That's what we do."
CompHealth can also identify physicians who are interested in making a move but who also want to maintain anonymity within their often close-knit professional community. CompHealth, as a third-party broker, can reach out to those physicians, provide the basic specs of a job opening, and ask them if they're interested while maintaining their confidentiality.
Much of the benefit of partnering with CompHealth — access to industry knowledge such as market trends, the process, and expertise — is a free service. Because it's a contingency staffing firm, CompHealth doesn't even get paid until a physician actually starts work with your organization, which is different from most staffing firms.
"Our goal is always having the physician start," says Giglietta, "and that's a big difference."
4. Use locum tenens as part of your recruiting strategy
Locum tenens physicians can alleviate strain on your existing staff while you recruit open positions, but it's not uncommon for locum physicians to decide to stay on for a permanent position.
"You can try the physician out for a while and make sure it is a good fit," observes Giglietta. "Our company can provide a lot of resources to alleviate the stress that the current full-time physicians have by providing locums and part-time doctors. In the meantime, while you have a locum providing coverage, we're behind the scenes trying to find the good match for you."
Need help finding the right physicians to staff your facility? Give us a call today at 800.453.3030 or complete the form below to speak to a representative.