Guest Blogger: Leslie Snavely, Vice President of Marketing for CHG Healthcare Services (parent company of CompHealth), shares her thoughts on topics discussed at CompHealth Symposium, a recent event we hosted.
I attended the CompHealth Symposium this month in beautiful Deer Valley, Utah. We had a fantastic speaker from The Advisory Board, who spoke about the current state of the healthcare industry. To me, the most valuable part of his discussion with us was about a necessary change in the physician/health system partnership coming as organizations focus on building a High Performance Medical Group.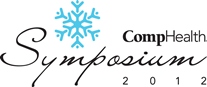 In the last two years, we have seen a major shift in the proportion of physicians employed in a hospital versus in a private practice setting. Additionally, new residents are more actively seeking hospital employment versus a desire to run their own practice. We see this in our business, with the explosion of the hospitalist job marketplace alone. The profile of candidates who come to CompHealth for our help in the recruiting process has changed as well. New recruits are looking for stability, more work/life balance and less financial risk. In addition to being incredibly informative, the discussion emphasizes for me the importance of our client contacts in this journey. They are the leaders in the physician job recruiting process, which ultimately drives the flow of talent into an organization. They are in the midst of thinking through compensation package design, interviewing for cultural fit, and improving their onboarding effectiveness. I commend all of the hard work that they have on their plates, and trust that CompHealth, with our 30+ years of expertise in locum tenens staffing and physician recruiting can be of help in this journey. This underscores the importance of the hard work our clients and our people at CompHealth do to help make the system operate more effectively.
Watch for more updates, video, and photos from
CompHealth Symposium 2012
, or visit the website for resources and presentation archives.?