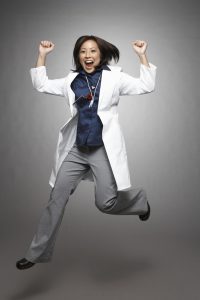 The
2016 Medscape Lifestyle Report
addressed the issue of burnout and bias among physicians. Burnout continues to be a major issue with Medscape reporting incidents of burnout on the rise in their past three surveys. They surveyed 15,800 physicians from more than 25 specialties.
See Also: Physician Burnout Report
Medscape defines burnout as "loss of enthusiasm for work, feelings of cynicism, and a low sense of personal accomplishment." The highest percentages of burnout occurred in critical care, urology and emergency medicine (all at 55 percent), followed by family medicine and internal medicine (both at 54 percent).
Women Experience More Burnout
More female physicians (55 percent) expressed burnout than males (46 percent).
However, women and men reported the same levels of happiness at home (both groups at or near 60 percent). Those numbers drop substantially when asked about happiness at work. Only 33 percent of men reported being happy at work and 26 percent of women.
Burnout Has Multiple Causes
The
reasons for burnout are quite varied
but the report showed the number one reason among all physicians for burnout was "having too many bureaucratic tasks" followed by "too many work hours" and "increasing computerization." Two issues are at hand with these reasons. The root of the first complaint, too many bureaucratic tasks, has the potential to mean several things. Less time with patients, new requirements for medical recording and the administrative side of running a medical practice all take away from a physician's primary purpose, practicing medicine and helping people. The flip side of not spending enough time with patients is working too many hours. Regardless of how those hours are spent if you feel like your life is consumed by work, you will eventually burn out.
Burnout And Happiness
Looking at burnout in a different way, Medscape also asked which
physician specialties were happiest
at work and at home. Nephrologists were the happiest with their lives at home with 68 percent but only 36 percent of them were happy at work. The happiest specialties at work were dermatologists (39 percent) and ophthalmologists (38 percent). The least happy at work also aren't all that happy at home. Physicians in critical care reported 25 percent are happy at work and 50 percent are happy at home. Internal medicine is slightly worse at work with 24 percent and 53 percent happy at home. Another striking statistic, tying into the overall happiness of dermatologists and ophthalmologists, both specialties reported
exercising the most
and being the
least overweight
. For the full report visit
2016 Medscape Lifestyle Report
.