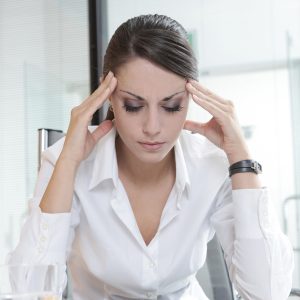 According to a new report, 38 percent of
psychiatrists
are experiencing burnout.
Medscape's 2018 Psychiatry Lifestyle & Burnout Report
highlights how psychiatry burnout is affected by doctors' habits, including vacation time and exercise routines.
Top reasons for burnout
Though bureaucracy tops the list, there are many factors contributing to psychiatrists feeling burned out in their jobs, including:
Too many bureaucratic tasks
Spending too many hours at work
Lack of respect from administrators, employers, colleagues, or staff
Lack of control/autonomy
Insufficient compensation
Feeling like just a cog in a wheel
Increasing computerization of practice (EHRs)
Actions at work can be affected by burnout
Depression can manifest itself in poor behavior at work, particular when the workplace is the primary source of stress. Psychiatrists who self-reported having depression recognized this pattern and reported being less engaged, less friendly, and more easily exasperated with their staff or peers. Another 15 percent acknowledged that their depression could cause them to make errors they might not ordinarily make. Only one percent said that their errors could harm staff or peers. Some psychiatrists don't believe depression affects their behavior with patients, with 35 percent believing their depression has no effect on patient care. Another 35 percent admit their depression makes them less engaged with patients.
Psychiatrists pursue healthy lifestyles with vacation time and regular exercise
Many psychiatrists have developed their work/life balance by finding time for self-care. Over half (55 percent) of psychiatrists choose to take three to four weeks of vacation each year and another 15 percent take more vacation time. However 29 percent of psychiatrists take two weeks or less of vacation time in a year. Thirteen percent of psychiatrists say they do not exercise, while 67 percent exercise at least twice a week. As they maintain these healthy lifestyles 51 percent of psychiatrists have a goal to lose weight. Another 30 percent plan to maintain their current weight while only 18 percent of psychiatrists are not actively trying to control their weight.
Psychiatrists are willing to seek help
Due to the nature of their profession, psychiatrists are the most likely to seek help of all physician specialties. Forty-percent stated they would seek professional help for burnout, depression, or both. On a personal level psychiatrists coped with burnout by talking with family members (58 percent), exercising (51 percent) or sleeping (43 percent). Many psychiatrists turn to
locum tenens
as a solution to burnout. To learn more about working locum tenens, call
800.328.3035
. For help finding a new permanent psychiatry position, call
800.453.3030
.