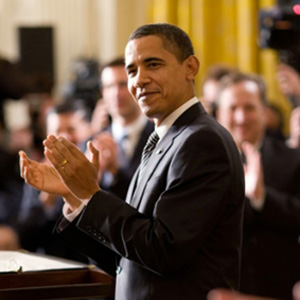 With the implementation of the Affordable Care Act, the proliferation of Accountable Care Organizations, and changes to Medicare and Medicaid reimbursement, healthcare is experiencing change like never before. CompHealth recently surveyed senior executives, practice owners, administrators, and staff to get their opinions on the long-term direction of healthcare. They were asked to share their feelings, but were limited to just 100 words (though some only needed one or two). Responses ranged from optimistic to indignant. Here's what they had to say:
"Innovative thinking and change agility will be critical to achieve IHI [Institute for Healthcare Improvement] Triple Aim."
"Fairly positive. I think it is still a good job."
"Private doctors will cease taking Medicaid and Medicare patients due to economics. More doctors will opt out of Medicare. Future shortage of doctors."
"Poor outlook. Non-physicians and insurance companies are ruining medicine."
"Things are changing rapidly!"
"Positive."
"Many unknowns."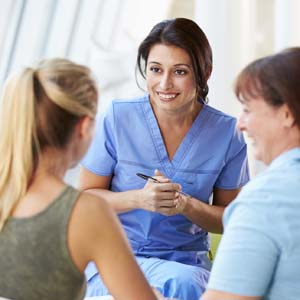 "There will always be people who want to be doctors and med schools will stay full...however, there will be an unprecedented growth of midlevels."
"Everyone is concerned about the pending changes and its impact."
"As technology is improving, more trained doctors are necessary. Hence future of medicine is bright."
"To provide quality medical service, many hospitals and clinics need to collaborate more efficiently and effectively."
"Medicine is constantly evolving — what it looks like today is different than 20 years ago. We are moving towards a more mobile/socially-networked population that will have higher demands of our providers. We will need to move towards different models of care and staffing models (i.e., greater utilization of other practitioners)."
"Excited but there will be a need for hospitals to partner and innovate to stay relevant."
"Positive that the drive of individuals to provide needed local services will overcome the national hoopla advocated by the media."
"Questionable."
"Neutral."
"Cautious."
"Under Obamacare…not too good."
"Standardization."
"Will certainly not echo the past. Increasing regulation and lack of control over work life makes medicine less attractive as a career and less profitable as a job."
"Terrible time to ask this question, as systems are breaking and docs are grumbling everywhere and young ones are starting with little mentorship. Patients will suffer because of this and other reasons."
"Optimistic."
"One word: uncertain."
"It is headed in the right direction."
"Satisfactory."
"Challenging."
"Exciting yet uncertain."
"I believe that the ACO model of care could work if there was some patient responsibility as well. The aspects of the ACO that I feel are vital are the teamwork, collaboration of information shared among providers, etc. However, socialized medicine would be the wrong move. The U.S. outcomes are better than the outcomes of other countries."
"Hopeful."
"Medicine will refine into genome-specific treatment."
"I think that changes in the reimbursement environment will result in physicians' shift from private practice to other arrangements, causing competition among healthcare institutions for these resources."
"Highly specialized physicians will be required."
"Bright."
"Very positive for those willing to work and handle responsibility."
"Very positive. Lots of challenges with Medicare cuts. Obamacare will eventually provide access to healthcare for millions of Americans. The healthcare system needs to evolve to a single payer system."
"Concerned about capacity of future primary care physicians i.e., ability to replace late careerists 1:1. It takes more than two new graduates to do the same amount of work as a late careerist."
For more information from this survey, check out the complete
CompHealth retention report
.