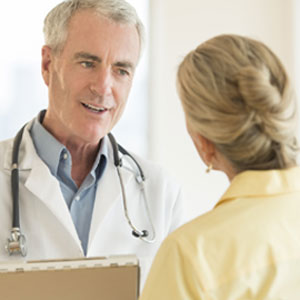 Working as a locum tenens provider can be beneficial to you at any point in your career. Whether you're just out of your fellowship or you're moving into semi-retirement, locum tenens assignments — especially in rural or underserved areas — can be extremely rewarding.
Freedom to Set Your Own Schedule
What could be better than setting your own work schedule? Isn't that what work/life balance is all about? Working as a locums gives you the freedom to make your own schedule. Want to take a month off to climb the Himalayas? No problem; just let your recruiter know you won't be available. Interested in working two weeks per month, every third month? Not an issue. Give your recruiter a call, and he or she can find a job that fits. Don't get me wrong — it can be tough working long hours in an underserved area. But you decide where you'd like to work and when. Seems like a great trade-off, doesn't it?
The Chance to Try New Practice Settings
As a locums provider, you will be asked to work in all types of locations and practices. You can work for a few months in Arkansas and then find yourself providing coverage in Northern California. The possibilities are endless. Along with these new locations come different practice settings and staff. A physician practice in North Carolina is going to run things differently than a group in Massachusetts. You'll get the rare opportunity to experience new places, learn new things, and be around new people every time you accept an assignment.
No Need to Worry about Malpractice Insurance
It's no secret that malpractice insurance can be a real pain to deal with and manage. Study after study has shown just how much time (and money) a malpractice case can take away from your ability to practice medicine. So why not outsource it? When you work a locums assignment, your malpractice coverage is not only covered by CompHealth, but you also have a huge support team behind you if a claim arises. Don't let the worries of malpractice sidetrack you from what you enjoy doing most: practicing medicine.
Your Housing and Travel is Taken Care Of
When working locums, you won't have to manage, or pay for, travel and housing. You'll also have a dedicated team that books your plane ticket, hotel room, and rental car. The team will handle every detail for you every time. You'll even receive an itinerary packet that clearly outlines where you're traveling to and from, where you'll be staying, and who to contact if you need anything. We want you to focus on taking care of patients, being your best, and improving the health of the communities you serve. Working locum tenens gives you the ability to do just that.