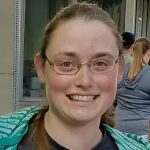 Physical Therapist Liz has been traveling for almost a year and loves that she gets paid to travel the country. "My sixth grade teacher told us to not to forget to see our own country as there is so much beauty throughout. I would love to see many of the National parks and different landscapes across the U.S.," she says.
Exploring on the weekends
She has loved each of the places she has worked and loves using her weekends to explore much of the surrounding areas. [caption id="attachment_10751" align="alignright" width="300"]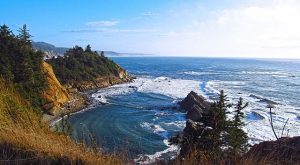 Cape Arago Overlook near Coos Bay, Oregon.[/caption] "I worked in Coos Bay, Oregon, for the summer and fall of 2016 and it was beautiful weather with a ton of places to hike and explore. With a fellow traveler we explored from the Redwoods in northern California all the way up the shoreline to the lower portion of Washington," says Liz. "Since moving to Yuma, Arizona, I have been able to see Mexico multiple times as well as go on trips to Las Vegas, Phoenix, San Diego and LA. Shortly I will be taking a weekend trip to Disneyland to add to the new adventures."
Making friends with coworkers
[caption id="attachment_10749" align="alignright" width="300"]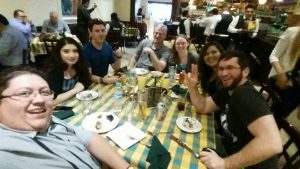 Liz and coworkers on a trip to Mexicali, Mexico.[/caption] Coworkers are her first go to for finding people to do things with while on assignment, and she has regularly found locals as well as other travelers who also want to explore. Moving constantly may seem tough but Liz loves the opportunity it gives her to see different places and really encourages her to get out and have fun on her weekends off work.
Doing humanitarian work
Working as a traveling PT has also allowed her to take time off to do humanitarian work around the world. Most recently she visited Vietnam with
Habitat for Humanity
, where she was able to spend two weeks getting to know the culture while helping to build two houses. Interested in having your own traveling PT adventures? Check our
open jobs
. [caption id="attachment_10747" align="alignleft" width="300"]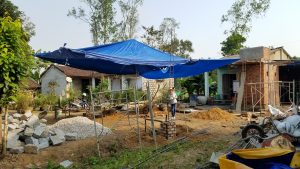 A home in Vietnam being built by Liz and Habitat for Humanity.[/caption] [caption id="attachment_10748" align="alignleft" width="300"]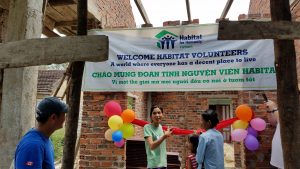 The dedication of the house Liz helped built in Vietnam.[/caption]