Spend a few minutes with Dylan and it will be obvious that he loves mountains. As a traveling physical therapist with CompHealth, he takes a lot of assignments that put him near climbing and skiing hot spots around the country. "Looking for that next big climb is a constant itch," Dylan says. "I've worked in cities with a million people and towns of 5,000. When you travel with CompHealth, the country is your oyster." Dylan's favorite travel assignment so far was in Port Angeles, Washington. "Port Angeles has tremendous access to the northern Olympics," he says. "Hurricane Ridge is a paved road with views of Mt. Olympus, and it's right downtown. Not only that, it's right across the Strait of Juan De Fuca from Victoria BC if you want to have a city experience. If you don't mind the rain and love the outdoors Port Angeles is a diamond."
The advantages of working as a traveling physical therapist
Flexibility is one of the first things Dylan mentions when you ask him what's great about his travel lifestyle. "I usually take a week off between contracts, or have time off written into the contract." This helps Dyan to maximize his time to explore the trails and slopes in the region where he's working. So far he's been able to enjoy assignments in Kentucky, Virginia and Washington. The other advantage Dylan points out is the pay. "It's much better than what I see out in the marketplace. I had substantial student loans and traveling is a great way to pay off debt as well as discovering new parts of the country." He also values the chance to expand his clinical skills and experience new practice settings wherever he goes.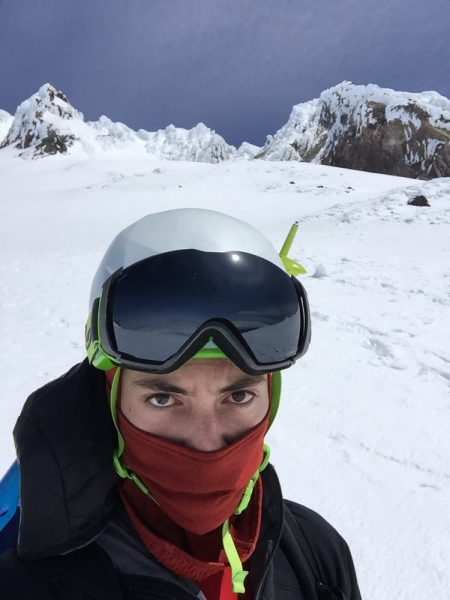 Making the most of travel opportunities
Dylan explains that because of his passion for climbing, making new friends can be the most challenging part of the job. "You have to be more proactive at finding friends," he says. "I'm a young guy and a lot of my coworkers are married with kids or close to retirement. With climbing, it's hard to trust strangers. I've made the best contacts by going to climbing gyms and live music events." Although CompHealth has an expert housing team, Dylan prefers to make his own living arrangements when he goes on assignment. He enjoys finding unique local housing through coworkers, Craigslist, Air BnB, and then using the stipend to help fund his outdoor lifestyle. Dylan also advises new travelers not to accumulate "too much junk" so they can move easily and quickly from place to place when new travel opportunities come along.
The advantages of traveling with CompHealth
Dylan started traveling right out of graduate school on the advice of his clinical instructor. An alum that was two years ahead of him said that she loved working with CompHealth and he was impressed by the fact that we have the ability to work with new therapy graduates.  He also has great things to say about his experience with CompHealth recruiters. "The staff at CompHealth works incredibly hard to keep me current on all the credentials and paperwork I need for each assignment. They pay for just about everything as well. I'd like to give a quick shout-out to my previous recruiter Katie and my current recruiter Andy. You guys do a great job!"