[caption id="" align="alignright" width="300"]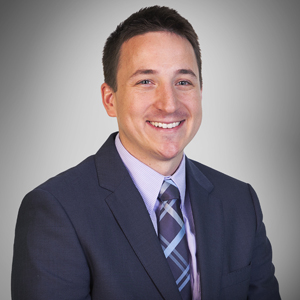 Dr. Brian Harmych[/caption] As a new physician, getting the word out about your practice is crucial — and in today's digital world, that means promoting yourself via your website, social media outlets and even physician review sites. We spoke with
Dr. Brian Harmych
, a plastic surgeon based in Cleveland, Ohio, who takes locum tenens assignments with CompHealth, about the importance of personal branding.
CompHealth: Why is it important for doctors to have a social media presence?
Dr. Harmych:
The development of social media such as Facebook, Google+ and Twitter has led to a completely different way of obtaining and exchanging information. Print marketing materials, yellow page advertisements and direct mailing campaigns are viewed by our patients as unwanted distractions, and they use up valuable time. Patients need to be engaged, and doctors are faced with the challenge of making meaningful connections with patients. I'm active on
Twitter
,
Facebook
and Google+, and I particularly enjoying using
RealSelf
, a community of information for those interested in cosmetic surgery, dermatology and dentistry, because it's an authentic way to interact with patients.
CompHealth: You mentioned physician networks like RealSelf. Do you have any concerns about negative online reviews?
Dr. Harmych:
Online review sites can be extremely helpful for patients researching a doctor or procedure. While no physician wants a negative response, both positive and negative reviews are necessary for these sites to work properly and allow for an accurate assessment of the physician or procedure. The value of online reviews comes from hearing both sides of the story.
CompHealth: You've also put a lot of work into your own website. What challenges did you face when you were creating it?
Dr. Harmych:
I needed to create something that was educational, interactive, unique and engaging. I conducted an exhaustive review of several other plastic surgeons' websites from the perspective of a patient. I found the main downfall of many other plastic surgery websites was their focus on selling patients on the "newest," "innovative" and "cutting-edge" techniques and boasting the surgeon's training at the "world's-finest" institution. While a practice should advertise its procedures to a degree, a website for patients needs to be informative and useful — so my site was designed with the patient experience in mind. Focusing on the patient experience has allowed me to create an engaging website that is also innovative and unique.
Beyond social media and personal branding, what advice do you have for new physicians looking to promote their practices?
Dr. Harmych:
The best way to market your practice is direct word-of-mouth marketing. Young doctors face a lack of funding and perceived lack of experience, and these hurdles can make starting — and maintaining — a private practice difficult. While social media and a great website make a big difference, the most important way to promote yourself as a physician is go to great lengths to ensure that every interaction with a patient is extraordinary.
Dr. Brian Harmych, M.D., is a fellowship-trained facial plastic and reconstructive surgeon, board-certified in facial plastic surgery by the American Board of Otolaryngology – Head and Neck Surgery. He specializes in facelift, rhinoplasty and eyelid surgery and is located in the Cleveland suburb of Pepper Pike, Ohio. He is on staff at Cleveland Clinic
Hillcrest Hospital
and works locum tenens with
CompHealth
.  To learn more about Dr. Harmych, visit
his website
.