[caption id="attachment_5065" align="alignright" width="150"]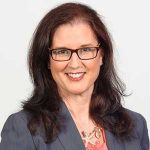 Kiersten Ferreira, director of the CompHealth permanent placement allied division[/caption]
This post was written by Kiersten Ferreira, director of the CompHealth permanent placement allied division.
When you're starting your career as a rehab therapist, it's easy to get overwhelmed with all the available choices in this growing job market. You have a lot of decisions to make that will impact your career down the road. The following tips can help you navigate the job search process and land the right position for you.
Start the Job Search Early.
Don't wait until you have finished your last clinical to start interviewing. You want to have a job lined up so you can focus on studying for your boards rather than trying to juggle interviews and making big decisions at the same time. Remember, other students start early, so you don't want to miss out on the best opportunities.
Refresh Your Resume.
Make sure your resume is well-written, with dates of your education and each clinical listed separately. Avoid using an objective; most employers know you are looking for a position within your specialty and have the best intentions with regard to performance and patient care. Education should always be the first section after your name and contact information. List what you did in your clinical as well; some employers will consider a new graduate if he or she has had at least a clinical rotation in a specialty focus.If this is a second career, your resume should still reflect your recent education, followed by each clinical listed separately with descriptions. You may summarize your career by highlighting the important jobs on a timeline.
Compare Travel vs. Permanent Jobs.
You'll notice that the salary or pay per hour for travel opportunities is greater than a permanent position's salary, but remember that employers pay benefits to a permanent employee and often follow a pay grid. Internal equity may also play a role in determining pay scale. Many employers would not bring a new graduate in at a higher pay than a tenured employee.However, hospitals will often do a cost-of-living comparison with other hospitals in a similar area. As a result, you may get a bump in pay within the same year or the beginning of the next year. Additionally, consider why the facility is in need of a traveler. It may be short-staffed, and leaders will expect you to hit the ground running. If the facility doesn't offer additional training or mentorship, it can be a tough transition for a new graduate.
Compare Salary Packages.
Now that you've graduated, focus on the types of packages are available, which may include the following: salary, benefits, sign-on bonus, relocation assistance and even loan forgiveness. Salaries vary slightly, depending on where you are working in the United States. In some cases, employers will assume the loan as long as you are employed, or they may pay a specified amount monthly to the loan originator for your length of employment.
Choose a Work Setting.
Knowing the setting in which you'd like to start your career is important. You may want to consider the big picture and get your career started in a broad spectrum rather than a narrow focus. This will help you become a well-rounded therapist and could open doors down the road. You can always move into more of a specialty focus later in your career.
Understand Your Needs.
Think about what you want to accomplish in your first position and be prepared to vocalize this to a potential employer. Prioritize what is most important to you and your situation. Each person is different and may be at a different point in his or her life, so understanding your needs will result in a much easier and more satisfying job search.
Work with a Reliable Search Firm.
When you contact a search firm, you should always get a quick response. The majority of search firms work directly for an employer looking to hire the most-qualified therapist and best fit for the organization, so the consultant should fully understand your needs and expectations as well as the employer's needs and expectations. He or she will ask for your resume and want to know how quickly you can provide the necessary information.
Note: This service should always be free for you.
An ethical search firm will not send out your resume without your knowledge. While you can work with as many search firms as you like, keep a running tab of where you've sent your resume. You don't want an employer to receive your resume from multiple sources, as it does not give them a good impression of you.
Interview for and Accept the Job.
Once you and your consultant have found a job that works for you, the consultant sends your resume to the employer (usually the rehab director or human resources representative to speed up the process). A phone interview with the employer is the next step. Your consultant should coach you for this interview and help you decide what to say on the phone and what may be best saved for a face-to-face interview. If all goes well in your phone and face-to-face interviews, the final step is receiving an offer. The search firm prefers to extend the offer rather than having the employer extend it directly, as you are much more likely to talk with your consultant about the pros and cons than your future employer. Your consultant will be in a better position to negotiate with the employer on your behalf. Once you are happy and have accepted the offer, the search firm should follow up to make sure all is going well with the boards, licenses and housing. If you started your job search early, you will probably accept a position before you graduate, so there will be a delayed start date. The search makes sure everything keeps moving. Usually employers understand that start dates are not set in stone and they are flexible about the timing around licensing, specialty boards and relocation. An open line of communication with all involved parties will make the process smooth and easy. These tips can simplify your job search process and ensure that you graduate with a position that's perfect for you. Want to start searching now? Check out our
open permanent rehab therapy positions
.