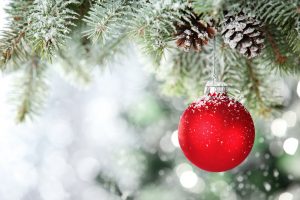 With summer coming to an end and fall quickly approaching, it's time to start planning for your staffing needs for the holiday season. I know what you're thinking — you're still enjoying the glow from your summer tan and the smell of barbecue is still prevalent in the air, so how can you even think about the holiday season. But every year, many facilities find themselves without adequate coverage from November through January, missing out on potential revenue and, more importantly, lacking the quality care needed to cover the influx of patients. Don't be left short-staffed this holiday season! Here are a few things to think about to get a head start on your holiday coverage needs.
Why Plan for Holiday Coverage Now 
Avoid the effects of burnout
Burnout continues to be a major issue for many physicians. According to the
2016 Medscape Lifestyle Report
, more than half of physicians report feeling burned out, with the highest percentages of burnout in critical care, urology and emergency medicine. Those who experience burnout lose enthusiasm for their work, experience feelings of cynicism and have a low sense of personal accomplishment, which in turn has a major effect on their work and the quality of care they provide patients. Encouraging your staff to take the time off they need during the holiday season to avoid burnout and have good work/life balance will not only increase the quality of patient care, but also your bottom line.
Locum tenens providers get booked fast
We have hundreds of thousands of quality healthcare providers who work with us, but they get booked fast, especially in hard-to-fill specialties. The sooner you start working with a staffing agency to identify possible gaps in coverage, the more likely your needs can be fulfilled with the most talented professionals available.
Ensure uninterrupted care
Most important, being proactive about physician coverage will help ensure uninterrupted quality patient care during the holidays when illnesses, accidents and injuries seem to hit their peak. With time on your side, and by working with a locum tenens staffing expert like CompHealth, you can be assured that your holiday staffing needs will be covered by a provider who will arrive credentialed, licensed and ready to work on day one.
What to Look for in a Staffing Agency
Partnering with a staffing agency is a great way to ensure you get the quality coverage your facility needs without the headache. Look for an agency that takes the time to fully understand what your hiring needs are and handles all the necessary licensing and credentialing paperwork to ensure you get the best provider available.
RELATED: What to Know About Working with a Physician Staffing Agency
In this video
, learn why hospitals and medical facilities turn to CompHealth for their healthcare staffing needs and what our clients have to say about working with us.