Physician assistants and nurse practitioners are a vital part of the CompHealth community. From underserved rural locations to some of the nation's most important research and teaching facilities, CompHealth NPs and PAs make a big difference in the lives of the patients they touch each year. Here are the top 5 PA and NP stories in 2017 that were most popular with our blog visitors.
1. PAs and NPs - the team ingredient for healthcare delivery
Physician assistants (PAs) and nurse practitioners (NPs) are skilled medical professionals who play an integral part in healthcare delivery. Especially in primary care, PAs and NPs attract and manage a significant following of patients.  Redesigning teams to include increased numbers of  PAs and NPs is a significant part of the solution to the well-known shortage in primary care.  Now with even greater financial incentives for quality care delivery, improved utilization of PAs and NPs will be an integral part of primary care delivery.
READ MORE >

2. PAs are everywhere
One of the things I love most about being a physician assistant (PA) is that I can work in any setting and in any specialty.  I often say – PAs are like type O blood – we can go anywhere. As organized medicine continues to grow and change, PAs will continue to serve patients across all specialties and settings.  It is our flexibility coupled with our solid base of training that makes us uniquely qualified to bring a diversity of clinical experiences to patients everywhere.
READ MORE >
3. Career flexibility for Physician Assistants and Nurse Practitioners
One of the great benefits of becoming a PA is that you can change specialties without additional board certification or formal training (read more in US News). The strong foundational training as a generalist makes career flexibility as a PA very attractive. Given the continuous need for patients to have access to care, the opportunity for PAs and NPs to expand their career horizons with flexibility is more common than ever before.
READ MORE >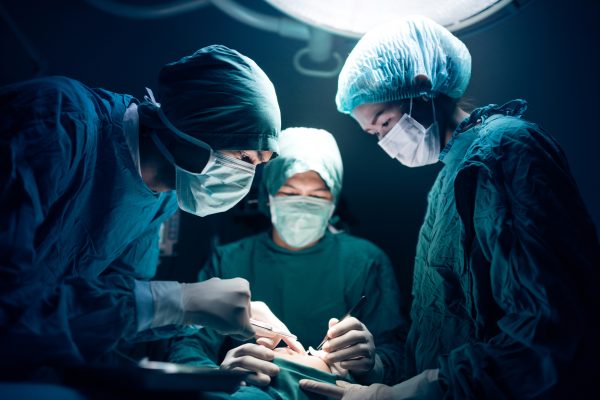 4. How locum tenens has allowed this PA to broaden her horizons
Catie Hauck has been working locum tenens with CompHealth since 2014 and enjoys the freedom it gives her to explore the country. "A lot of these places I go I'm able to take a vacation for a week or simply make it a weekend trip, and I get to experience the area," she shares. "I think for me it's more than just travel." Catie feels like she has found the perfect locum tenens company to work with and has formed a strong bond with her recruiter.
READ MORE >
5. 7 insanely funny, informative medical parody videos
In the age of singing competition shows and "car-aoke" on late night television, the world is encouraging the creation of new musical stories. The medical field is taking a page right out of this book by creating compelling content that shines a light on their professions and promotes best practices. From nurses to physicians, these music parody videos celebrate the highs and lows of the bustling healthcare industry. Here are a few of the best. 
READ MORE >
As we start closing out 2017 and look toward 2018, it's a perfect time to say thank you to the PAs and NPs who make a difference every day. You're a treasured part of the CompHealth family and we look forward to all the great things we're going to accomplish together in the coming year. Thinking about where you might like to go next? It's easy to start a conversation with a
CompHealth recruiter
to explore the possibilities. Or, start by browsing through our
locum tenens nurse practitioner jobs
or
locum tenens physician assistant jobs