[caption id="attachment_8513" align="alignright" width="299"]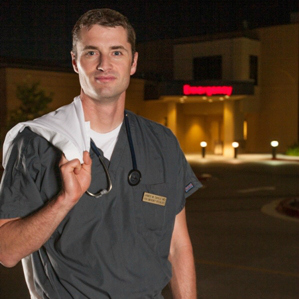 Dr. Jim Dahle is the founder of whitecoatinvestor.com[/caption] Physicians are generally high earners but making a good living doesn't necessarily translate into being a good financial planner. Dr. Jim Dahle,
The White Coat Investor
, offers tips and hints specifically to physicians and other high earners on how to better manage their finances. Below is an excerpt from Dahle's post The Top 7 Financial Errors Doctors Make (And How To Avoid Them).
Poor Debt Management
This one begins early for most medical students as they get into the habit of living beyond their means.  Student loans, car loans, credit card loans, vacation loans, and poorly designed mortgages.  It isn't just that the doc lives beyond her means but she is simply paying too much interest causing a major drag on her finances.
Inadequate Savings Rate
Living within your means is very important.  But to be truly successful, you need to live sufficiently far below your means that you can carve out money to invest, pay down debt, and build net worth.
Inappropriate Tax Management
Doctors are well-known to make all kinds of stupid investments just to lower their tax bill.  Yet far too many don't take advantage of the simple tax shelters available to them.  Why some doctors have investments outside their 401Ks and IRAs when they're not maxing those out is beyond me.
Personal and Professional Divorce
There is nothing a doctor can do that will impact his finances as much as a divorce.  It isn't unusual for a doctor to lose his home, a large chunk of his savings, and his future income stream (to alimony and child support).  It is hard to recover from that. Breaking up with your partners, closing a practice, moving to another town, etc. are all expensive.  You may have moving expenses, buy-out fees, employee costs, malpractice tails, and a temporarily lower income.
The Wrong Insurance
Not only do most people (doctors included) not have enough of the types of insurance they really need (primarily life, disability, and liability -professional and personal), they have too much of the types they don't need.
Expensive Investments
In investing, you get what you don't pay for.  Many doctors pay 1-2% a year or more for investing advice,
mutual fund fees
or loads, commissions or other costs.  The difference 2% a year can make in an investor's final net worth is astounding.
Loaning Money
I'm not talking about buying treasuries or getting involved in
Peer-2-Peer Lending
.  I'm talking about family and friends.  If you've read through the
Stupid Doctor Tricks
post, you can see dozens of examples of people who loaned tens of thousands of dollars to parents, siblings, kids, and friends.  You're "the rich doctor" so they come to you.
Read the full post on whitecoatinvestor.com.  
Dr. Jim Dahle, MD, FACEP is a practicing, full-time, board-certified emergency physician and the creator of www.whitecoatinvestor.com a site that shares financial advice for physicians. Follow him on Twitter @WCInvestor or like White Coat Investor on Facebook.