Anna began traveling as an occupational therapist in 2013, and she hasn't looked back. She continues to travel because it offers her the opportunity to explore different parts of our beautiful country while making a decent living. The ability to work in different practice settings also boosted her confidence, giving her a new outlook on patient care.
Working with CompHealth
For Anna, working with CompHealth opened doors to jobs she may have not otherwise had access to. "CompHealth was able to offer me jobs in locations that I desired and helped me every step of the way; including licensing, relocation costs, rental cars and accommodations that exceeded expectations," she shares.
Favorite Locations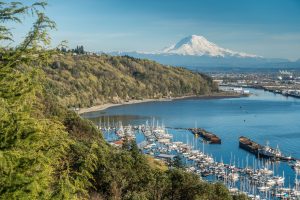 One of Anna's favorite locations lies 10-miles south of Tacoma, Washington in the bedroom town of Spanaway. "I renewed my contract in Spanaway, twice!" she says. "I worked on a team that is devoted to it's students, excellent with communication, always good for a laugh and genuinely cares about each other. My caseload is diverse and always keeps me on my toes, so there's never a boring day at work." Living in the South Sound provides her quick access to forests, mountains, or the ocean. Anna loves the outdoors, which offers her the perfect way to relax after long shifts and on the weekends.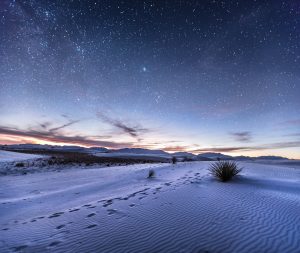 New Mexico was another assignment Anna absolutely loved! She developed a great sense of camaraderie and community within her facility and got to experience desert living for the first time. "This location allowed me to truly experience what it's like to live in an assisted living facility, as it was my new address," she explains. "I got the opportunity to know my patients on a different level, seeing as they were also my neighbors."
She also worked in West Virginia where she was able to visit friends that lived in the area.
"The best part of this job was the commute to and from work — beautiful mountain driving," she says.
Advice for Travelers
Anna has felt lucky on the assignments she has chosen because her co-workers have welcomed her with open arms. They are always willing to grab a drink after work, head out on a weekend hike or give her ideas of what to do in the area. "The advice I have for other travelers is to experience the country and take advantage of all it has to offer," she extols. "I would also advise other travelers to explore different practice settings." Are you ready to explore the country and drive yourself to success? Check out our open occupational therapy jobs
here
.