If you get a kick out of sampling different foods while visiting new locales and seeing new sights, occupational therapist Kimberly C. has the lifestyle for you. It's one she's enjoyed since April and loves every minute of — being a
travel OT
.
California, here I come
Her first travel OT job took her to California working home health, an opportunity that allowed her to see "so much while meeting some very awesome people. I had never been and always wanted to visit, and it was a blast," she says.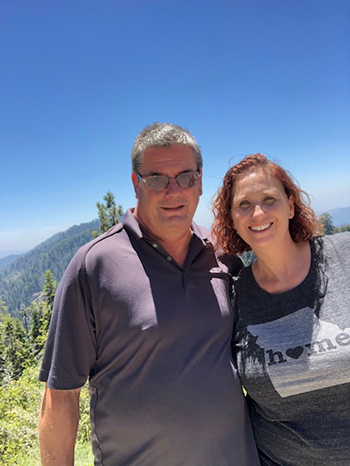 With her assignment location in Fresno, she and her husband were able to visit family in San Francisco and plan her off-days "to go anywhere within two to five hours." That included the coast of Monterey,
Yosemite National Forest
(twice), and
Sequoia National Forest
, of which she says, "Words and pictures do not express the emotion of being there." She adds, "We drove through Carmel and down the Pacific Coast Highway to Big Sur which was breathtaking."
Traveling with your best friend
She loves the fact that she gets to travel with her husband, her "best friend and protector." Since their children are grown, she says she and her husband thought, "this would be a good opportunity to see our country, as well as visit family that live in different parts of the country." Each excursion included exploring restaurants, eateries, and specialty food shops. She and her husband "tried new places to eat all of the time." A small place just outside Monterey, called
The Googie Grill
, is "a must" in her book. At Lake Kuweah — not far Sequoia National Forest — they visited a candy shop with homemade chocolates and ice cream — another "must."
More of the country to see
Kimberly has OT licenses for Florida, Alabama, California, Louisiana, Missouri, "almost" Illinois, and is getting ready to send the application for Mississippi. "We have more of this country to see!" Was it difficult getting all those licenses? Not when she had the assistance of her travel company, CompHealth.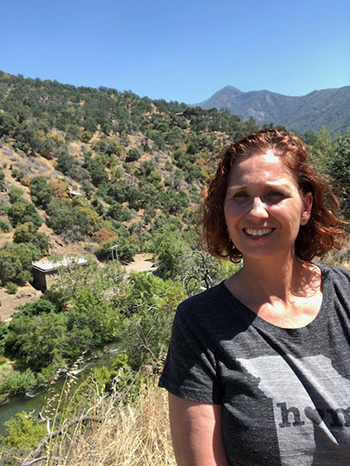 "I cannot say enough good things about the wonderful experience I have enjoyed this far working with everyone at CompHealth," she raves. "Though it was a lot of paperwork in the beginning, there was always someone there willing to assist in any way they could. The fact that they will do everything in their power to help you obtain your license, including paying all fees, sending all applications and paperwork — you have to fill out the applications, and you may be required to spend some money up front, but CompHealth will reimburse in a timely manner." The benefits package she has through CompHealth earns her "A1" rating. And she has special praise for Joy, "my recruiter and my rock, who has been amazing through all of the processes." RELATED:
Travel OT enjoys every aspect of life on the road
Finding the right place to stay
Her advice for therapists interested in travel OT jobs is all about finding the right place to stay. "Housing is a big deal," she says. She recommends using
Airbnb
or
Furnished Finders
(which caters to medical travelers). But she cautions, "Be careful. You must check up on the place and people whenever possible. Look around before agreeing to pay top dollar. There are some real gems out there, but then there is the other end of the spectrum." She also recommends considering getting an RV. Tons of travel therapists love driving, and having the convenience of their own little home-away-from-home is for many of them the best way to travel.
If the call of exploring new vistas and sampling regional foods appeals to you, give us a call at 800.453.3030 or take a look at today's travel OT jobs.