Finding a
travel physical therapy
staffing agency that sends you on great assignments is one thing — finding one that you sends you and your significant other on assignments together is another. Roll that all into an agency that opens volunteer opportunities for the two of you overseas, and you have a company that is special, one-of-a-kind, unique. Just ask physical therapy travel team Devin R. and Tori H. "We have been traveling for two years," they said, "and CompHealth is the best. They have been able to place us as a pair six times, and their contracts are all very reliable. They are such an organized company; travel therapy can be unpredictable, so it's great to have CompHealth as a constant resource. We had tried working with other companies whose processes never seemed to run quite as smoothly."
Travel PT from coast to coast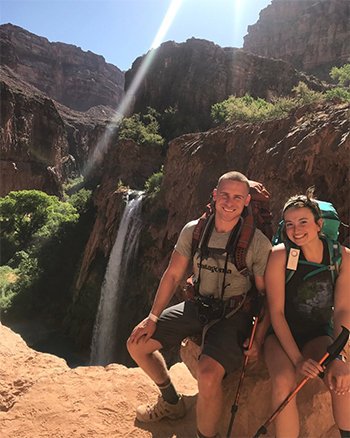 Their travel physical therapy jobs have been in
Arizona
,
Maine
,
North Carolina
,
South Carolina
,
Massachusetts
, and
California
. They each have their favorite among the places visited. "I loved
Cape Cod
," says Tori. "We were there in the summer, and it is a very magical place. I grew up at the beach in New Jersey so it really felt like home. Nothing beats fresh seafood. I also loved the company we worked for." "My favorite assignment was
Northern Arizona
," says Devin. "The outdoor lifestyle really suited my interests of hiking and photography. We also were able to work on reservations and experience Native American culture with which I had no previous experience. We made some lifelong friends and have been able to return to the area on multiple occasions. One of our favorite memories was when one of our patients' relatives took us on a private airplane tour over the
Sedona red rocks
."
Growing professionally
Each assignment has helped them improve their skills and grow professionally. "Working with various cultures has allowed us to quickly develop as therapists. We have learned so much working on
Native American reservations
in Arizona, with farmers in Maine, and factory workers in North Carolina. We've seen health care disparity in rural South Carolina. Seeing these cultural differences all within the United States has been so eye-opening."
The benefits of travel PT
Being travel therapists has several perks. One is the free time it opens up, allowing them to do what they love.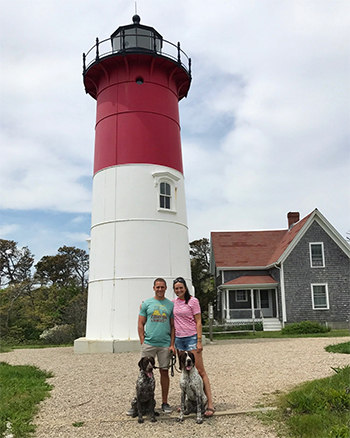 "We love backpacking with our two German shorthaired pointers. We love weekend getaways, road trips, hiking, camping, and visiting national parks. Since traveling, we have hit 20 national parks with several more planned this month." Another perk is being able to take extended time off between assignments. "Where else can you easily take a month off?" they ask. "Between assignments, we've traveled to Cape Town, South Africa; Banff in Canada; and Key West, Florida. This summer we are headed to Machu Picchu in Peru with a group of other travelers we have met over the past two years." Which brings up a third perk,
befriending fellow travelers
. "We love meeting travelers on assignment. A lot of our assignments employ other travelers, which makes for fast friendships. We use Facebook/Instagram to network with others."
An opportunity to give back
Their love of far off places stirred their interest in participating in a medical mission to
Quito, Ecuador
, funded by a grant from the
Making a Difference Foundation
. It provided Tori and Dean with a  way to give back. "We are so excited for such an amazing and unique opportunity. We have always wanted to volunteer our PT services abroad but didn't know where to start. We are most looking forward to staying with an Ecuadorian family to really learn more about their nation's culture and healthcare." You can learn more about Tori and Devin by following them on Instagram
@Pointofview_TravelPT
.
To schedule your next travel PT assignment, give us a call at 800.453.3030 or view today's travel PT job opportunities.