When you travel,
new experiences stimulate your mind
and
boost your mental strength
. For many, however, travel opportunities can feel out of reach. Even those who can afford to travel face busy schedules and long working hours that can make it hard to schedule a trip. So, what if you could combine work and travel in a healthy, engaging way? Travel physical therapist Melissa L. discovered the secret is to find a job that travels with you, and she loves every minute of it. Melissa began traveling with CompHealth as a travel physical therapist in September of 2017. "I travel because I don't like to sit still," she says. In her previous position, which she held for eight years, she began to feel stagnant. "Traveling keeps me from getting bored and allows me to learn from a lot of different therapists." Plus, living in each new area and exploring places as a local offers a new perspective. Melissa has enough time to learn about each place she visits. "You aren't just visiting or vacationing; you are living there." And working in a new place can force you to learn and adapt, as Melissa learned when she was working on an island without the typical resources. [caption id="attachment_15906" align="alignright" width="240"]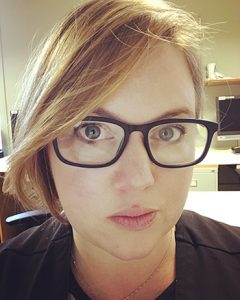 Travel PT Melissa L.[/caption] The tiny island of
Nantucket
, off the coast of Cape Cod, Massachusetts, was Melissa's favorite assignment to date. She truly enjoyed exploring the island and meeting the people who lived there. The so-called "Little Grey Lady of the Sea" is home to plenty of interesting sites to explore, from historic lighthouses to year-round festivals. "I enjoyed the beach, going to the brewery, checking out new restaurants and shops, as well as just walking around their beautiful downtown," says Melissa. Another favorite assignment was in
Columbus, Georgia
, which Melissa says has "a small-town feel with the amenities of a larger city." Columbus is home to the
Coca-Cola Space Science Center
, the
National Civil War Naval Museum
, and the
Chattahoochee Riverwalk
, among other attractions. With each new assignment, Melissa is grateful to be a travel physical therapist. She makes friends with coworkers and is not afraid to venture out on her own. She advises others considering travel therapy to be open to new experiences and go out to see the surrounding town. "Don't just go to a location, work, and go home," says Melissa. "Go out even if it's to the local Chili's or similar restaurant. Sit at the bar and chat with the bartender to get ideas for what to do in the area. And ask your coworkers as well!"
If you'd like to try traveling to new locations, getting to know new people, and expanding your mind, working as a travel therapist is a wonderful way to grow. Get a job that travels with you — search for travel positions in your specialty or give us a call at 800.453.3030.