Physical therapist couple Ian H. and Karlee V. had made up their minds about what they were going to do career-wise well before finishing PT school. They were getting into travel therapy.
An encounter with Lana, a CompHealth recruiter, is what sealed it. "She helped us to get to know the ins and outs of travel therapy from the start. She is what initially drew us to CompHealth." Lana demonstrated that she was someone they could count on and who clearly cared for their well-being. "Awesome!" is their description of their personal recruiter and working travel PT with CompHealth.
PT assignments in California
Finishing PT school in 2019, Ian and Karlee have had two assignments, both in California.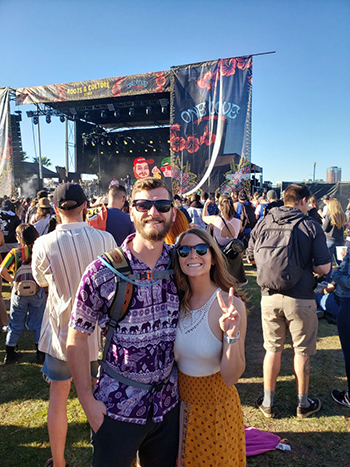 "One of our favorite things about working here," says Karlee, "is the diversity of patients we get to work with." Because California is a magnet to people of every ethnic make-up, Karlee says, "we have worked with people from all over the world. Plus, being in California, we have gotten to work on our Spanish language skills."
She continues, "We've only had two assignments, but our first one has been the favorite. The diversity in the clinic was awesome. Also at that clinic, everyone was close, and we really felt like we were part of a community there."
Friends from home happened to be living in the area, and Karlee and Ian had the opportunity of visiting them: "It was very fun!" And at their current contract, they've encountered fellow travelers they had worked with before and other travels met through social media, proving travel PT can be a small world — just right for running into old friends or making new ones along the way.
Pursing their passion for the outdoors
Being PT travelers means having the chance to pursue their passion for the outdoors. "We love to hike and camp, mostly in our free time," says Ian. "We usually have some sort of a trip planned every weekend. We also enjoy biking and kayaking." What they love about California, he says, is the ability to do those activities all year round. In addition, Ian's guitar and Karlee's paintbrush and paints are never far from reach when they see a vista or have an experience that feeds their creativity.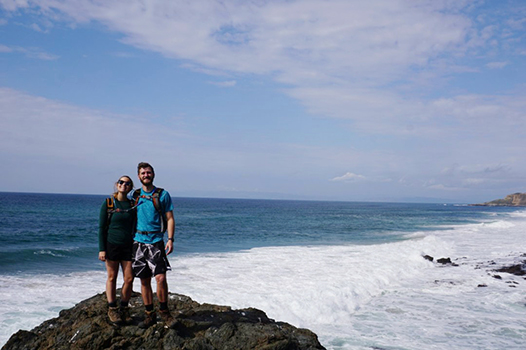 For all this to be possible, they credit connecting early on with CompHealth who they plan to continue working with. "We stay with CompHealth because they're not only ethical, but they also truly care about you as their employees."
To learn more about working as a travel PT with CompHealth, give us a call at 800.453.3030or view today's travel PT jobs.