The need for staying on one's toes isn't a focus of ballet dancers alone.
Occupational therapist
Nyla P. says it's one of the reasons she loves working in travel therapy. "Having to stay on my toes and be adaptable to learning in a variety of settings never gets boring," Nyla says. She enjoys both the change and the challenge of meeting new people and discovering new places.
The benefits of travel therapy
Travel therapy offers adventurous individuals like Nyla many benefits:
Working in a variety of clinical environments
Meeting new people
Exploring parts of the country she knew little about
Learning new techniques and treatment procedures
Scheduling work assignments to her needs and not vice versa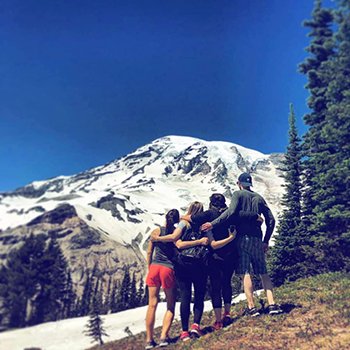 One other thing travel therapy has allowed Nyla to do is find out what she excels in and really loves. "Since beginning traveling, all of my assignments have centered in home health," she explains. "I had little home health experience prior but really think I found my niche."
Making new friends
Due to the nature of a traveler's work — going on assignments where you engage strangers personally, bond with them quickly, and work with them efficiently — travelers are better equipped than most at
making friends fast
. As Nyla describes it: "I often get to know my colleagues outside of work, but a lot of times I explore on my own and naturally make connections. Social media is a small aspect too. I have a couple friends who are traveling nurses. We often get assignments within a couple hours of each other." They share leisure time activities that include hiking, biking, paddle boarding, and finding live music venues. What are some of the places she's most enjoyed assignments in? "
North Carolina
and
Virginia
were great," she says. "I enjoyed the climate and was able to spend time with friends and family in each state.
Oregon
and
Washington
were game changers as these assignments allowed me to live and immerse myself in an area of the country I'd not seen before. I think my current assignment in
Southeast Washington
is my favorite. I have met so many wonderful people and had the opportunity to explore many beautiful places. The clinical team I work with couldn't be better either."
Working with CompHealth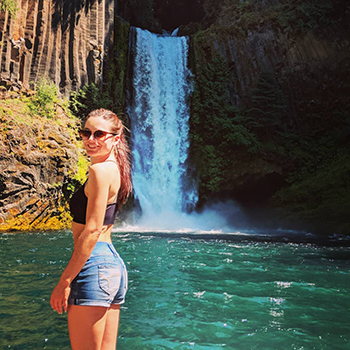 "I've had only positives," Nyla says about her experience working with CompHealth. "In my experience, all departments are organized and extremely helpful." Like most
occupational therapists
, Nyla is thorough. Before she even began working with CompHealth, she did her homework. "I did my research and talked to other therapists who had traveling experience. CompHealth was rated highly with regard to support of employees, housing, licensure assistance and process, general integrity, and contract standards." As someone who's been in travel occupational therapy for several years, she stresses the importance of relationships for a positive travel experience. "Maintain good communication with your CompHealth rep and current work assignment supervisor," Nyla says. "And speak up when you need help."
To learn more about travel occupational therapy as a career, give us a call at 800.453.3030 or view today's travel therapy job opportunities.