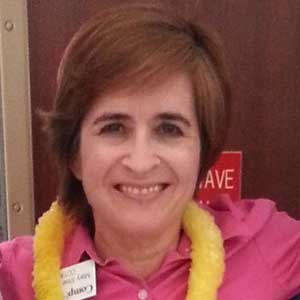 Job opportunities for Certified Occupational Therapy Assistants (COTA) are on the rise. In fact, the job market for COTAs is expected to
increase by 41 percent
over the next decade. COTAs can choose a number of care settings, from therapists' offices, to hospitals, to nursing facilities. The profession is also incredibility mobile.
Job opportunities for traveling COTAs
are available all across the country. Mary Elise Doss is one of the many COTAs who loves to take her skills on her road. Here's what she had to say about her traveling experiences.
What is that you love about traveling?
[COTA] opportunities are limited in my hometown and I LOVE to travel. I love meeting new friends and working with different professionals. There is so much to learn as a new practitioner and learning from a variety of people broadens my base of knowledge. Our profession is so fulfilling because we get to be the hands and feet of Jesus in so many different ways every day. It makes me want to strive for excellence in the care I provide to patients and non-patients alike, at work and outside of work.
Why did you initially choose to work with CompHealth?
Joy, [my recruiter] at CompHealth, really seemed to know what she was talking about and was able to give me important information that I had not heard from other recruiters. She was always so caring and genuine. The fact that CompHealth pays for licensing in other states and provides professional assistance and knowledge with licensing was a huge plus. RELATED:
Why OTs Choose to Travel
What is one of your most memorable assignments?
One of the things I love about working in
Fort Stockton, Texas
is the level of teamwork we have been able to achieve. Helping one another out as the day goes along makes for a more fun and more pleasant work atmosphere and really helps the day fly by. Helping patients to envision their goals and progress, enjoy their therapy, and enjoy their day gives us lots of satisfaction throughout our weeks together. I have really enjoyed getting to know my patients and to spend time with them, usually on a daily basis throughout the week.
How do you find things to do when you're in a new location?
The first thing I do before coming to town is look for a good church. It's a good idea, because I meet people who have been a part of the community for decades and are active in making it a good community. They are also fun people to hang out with and who know the area and all the special things to do.
What advice would you give to other travelers?
My advice is to get plugged into the community and find ways you can explore the outdoors!
Click for all open COTA assignments
.