As a new graduate, it's often difficult to find a job or figure out the best direction to take for your career. While finishing her degree as a physical therapist, Shawna had classmates tell her about traveling assignments. After taking time to research a few travel therapy companies, Shawna chose to work with CompHealth. When she graduated she was excited about her future and felt secure and in control of her professional life.
Experiencing the traveling life
After finishing school, Shawna had several travel options but she chose to stay close to home. Her first traveling assignment was in Hart, Michigan where she had a great experience. The town was not super exciting, but she learned firsthand how these assignments work.
"The people were kind and welcoming," she says. "It was a great first outpatient job."
Getting her feet wet was the first obstacle. Once she felt secure and knew the ropes, she branched out to work other assignments across the country. These are a few of her favorite job locations: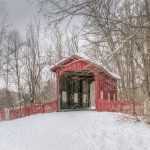 Berlin, Vermont
— Founded in 1763, Berlin is located in one of our nation's most lush and beautiful states. The city is just south of the capital Montpelier which offers a bit of state history, syrup tasting and winter fun. "I took up snowboarding and went indoor rock climbing with my co-workers," Shawna shares. "The medical center had just hired two new grads, so we connected on the struggles of being new therapists." Check out our
open PT jobs in Vermont
to find your dream assignment.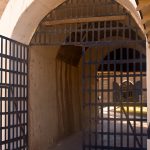 Yuma, Arizona
— Celebrating its heritage keeps Yuma moving forward as a staple of the Southwest. A visit to the Yuma Territorial Prison is a quick trip, rich in history and offers fantastic views of the city from its lookout tower. "Yuma offered some great hiking trails and with San Diego a short two hours away, I was able to experience multiple cities during my two month assignment," she recalls. Being close to major cities also created an opportunity for Shawna's friends to visit her while she was on assignment. Meeting up for weekend trips with friends provided her a chance to maintain those relationships and help her feel close to home. For some fun in the sun and to experience the heritage of the Southwest, check out
our open PT jobs in Arizona
.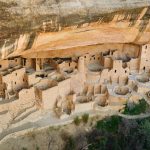 Red Mesa, Colorado
— Located in southwest Colorado, Red Mesa lies in the shadow of Mesa Verde National Park. This spectacular National Park protects nearly 5,000 archaeological sites, including cliff dwellings of the ancestral Pueblo people. "Mesa Verde is awesome!" she asserts. "It's totally worth going to the park and getting a tour of the ancient Pueblo cliff dwellings." The Centennial State is great for biking and hiking — get outdoors by checking out our
open PT jobs in Colorado
.
Words of advice
Beginning anything new in life is a challenge. Understanding this concept well, Shawna chose to put her fears aside and experience life to its fullest. Her advice to new therapists thinking about traveling assignments is to be open to try new things, and socialize and learn from people outside your age group. She also recommends staying close to family and friends by having them join in on the adventure. "I have a lot of friends who are taking advantage of me traveling," she says. "We have taken several weekend trips over the last year." One final piece of advice, "Don't be afraid to call your mom every day," Shawna extols. Read more about why therapists are choosing to work travel assignments in
this blog post
.