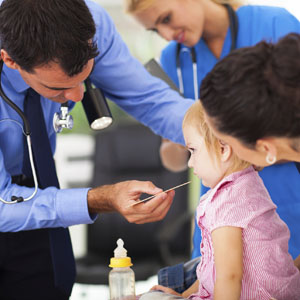 There is a misconception among some physicians that a trial practice option (TPO) is a less desirable path to long-term employment. TPO has advantages that need to be considered, including its viability as an option for successful permanent placement.
Finding a Long-Term Match
Just as a physician wants to make a sound decision about where they will practice, the hospital or group wants to make the right choice regarding who they will hire. It takes a considerable amount of time and money to credential and onboard a new physician. It is in both parties' interest to find a good match. It may surprise you that there is little that is temporary about a trial practice opportunity. Just as a skilled tightrope walker uses a safety net, hospitals and groups use locum tenens as a means to find a permanent candidate. Quite a bit of review and consideration goes into the hiring process. It is common for clients to require both a phone and site interview prior to a final decision. The decision making process is similar to hiring a permanent candidate.
Advantages for Both Parties
Hospitals and groups choose a locum-to-permanent option because it gives them access to hard-to-find candidates. They also value the help in recruiting and hospital privileging which lightens the work load of their own staff. Physicians who have been successful in signing a permanent contract after a locum period report additional benefits, including more time to explore the area, get a feel for the community, and find suitable housing before making a decision.
Navigating Change
Big changes can be stressful. Physicians also choose a locum-to-permanent option because it helps them navigate change more gradually. There are many new things to get used to at a new job, including:
Administration and staff
Colleagues – fellow physicians and mid-levels
Leadership philosophy
Hospital/group culture
Community culture, neighborhoods, physical surroundings
Electronic medical records
Policies and procedures
Working as a locum helps you make a gradual transition and ensures that you are in a strong position to decide whether a permanent position is right for you.
Finding a Mediator and Advocate
A locum tenens agency serves as your mediator and advocate while working a temporary-to-permanent assignment and will take care of you if any problems arise. If the job is the right fit, the agency can help negotiate contracts. If it's not, the agency will help you find other permanent options or continue to facilitate locum tenens or TPO assignments. Choosing a trial practice opportunity has many advantages that need to be explored and considered. You may be surprised how many job opportunities are offered as a TPO — and one  of them may be a hidden gem waiting for you to discover.