[caption id="attachment_4114" align="alignright" width="300"]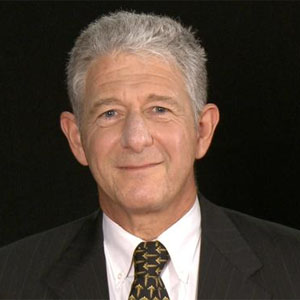 Author of
Bullets and Brains
talks about finding time in the busy life of a physician.[/caption] Every aspiring author looks for inspiration. Some lock themselves away; others travel the world.
Dr. Andrew Wilner
took a different approach to writing. He decided to get into his characters' heads…literally. "It seemed to me," Wilner recalls, "if you want to understand what makes people do what they do, you need to know a little bit about their physiology, their psychology, their life span, and how they're put together." What better way to do that than to become a doctor — a
neurologist
, in fact. "I think I always knew that I wanted to be a physician," he says. "I don't exactly know why, but when I thought about it, I think one of the reasons was that I actually wanted to understand what makes people tick, almost from a writer's point of view."
Finding the Time
After medical school, Wilner didn't really know which area of medicine he wanted to pursue. While he was making up his mind, he decided to write his first book. "I couldn't find an editor that was willing to take a chance on an unpublished writer and actually publish the book, so that book is still sitting in a drawer," he says with a laugh. Undeterred, he continued to write and found his place as a medical journalist. However, pursuing his passion for writing — while practicing medicine full-time — hasn't always been easy. After writing a medical column for
Medscape
for several years, Dr. Wilner decided to publish an entire book of medical essays. To complete the book, Dr. Wilner would write after work and even tried taking a little time off from his practice. "My partners all were sympathetic to my passion, but I can't say they really understood it," he says. "What happens when you take a half-day off is it just ends up being a couple hours." And then he found a solution in locum tenens.
Bullets and Brains
"A few years ago, I worked full-time as a neurohospitalist, which is seven days off and seven days on, 24/7. On my week off, I was able to write. So I'd write for a week, work for a week—that went on all year," Wilner explains. "At the end of that year I said, I think I need a little more space. Now I work locum tenens as a neurohospitalist, which allows me to select my assignments and then when I do work as a neurologist, I can work 100 percent — not worrying about my writing, not worrying about anything else." Now, when he's not working, he's writing. He recently completed
Bullets and Brains
, a collection of essays mixing science and pop culture, and it's receiving
great reviews
. "I'm certainly not expert in achieving work/life balance," Wilner says, "It's a daily challenge but I think locum tenens is one way to do it." To learn more about Dr. Wilner and
Bullets and Brains
, check out this
interview with ReachMD
.