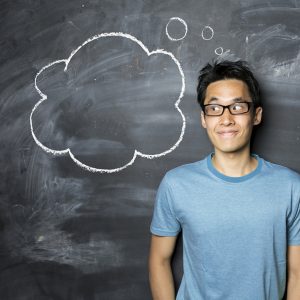 A recent
U.S. News article
noted that more than 49,000 students applied to U.S. medical schools in 2014 but fewer than half of them were accepted. Below are four of the reasons students applying to medical school are rejected:
Overestimating their academic scores. Some students don't review the average MCAT and GPA scores for the universities they've applied to and are disappointed when they don't have high enough scores to be accepted.
Displaying a lack of commitment to medicine. High grades aren't enough anymore. Schools are looking for students who have volunteered in clinics or hospitals or shadowed physicians in their chosen field.
Writing generic applications. Students who have the right grades and experience but can't talk about what they've learned and what sets them apart from others won't be accepted to medical school, either.
Interviewing poorly with admission officers. Applicants who are nervous during the interview and can't adequately talk about their skills and desire to practice medicine will struggle to gain admission.
Fortunately, you've made it through medical school and may even be looking for your first job -- but you can learn from medical school rejections to avoid making the same mistakes with a future employer.
Be honest with yourself about your skill set.
With thousands of dollars in medical school debt to pay off and the desire to put years of education and experience to work, you're looking for a position that pays as much as possible and offers you close proximity to family and friends. However,  you need to be up front about your experience and what you're comfortable with before applying for a job. If the position you want requires at least five years of clinical experience and you're fresh out of residency, look for something that fits your skill set better to avoid disappointment when you don't land the job.
Show that you're interested in a career in medicine.
Every new graduate has a fellowship or residency on her resume, so make sure you stand out by listing applicable medical experience, such as volunteering at a clinic in an underserved area or helping out at a children's hospital. Taking
locum tenens assignments
throughout the country is also a great way to gain experience and make your resume unique.
Make your cover letter personal.
The days of writing "To whom it may concern" are long gone. Before you submit a cover letter and CV, do some research about the hospital or clinic you're applying to and find out who the hiring manager or director of the facility is. It's easy to learn a bit more about him or her through LinkedIn and tailor your letter by including his or her name and specific reasons you'd like to work at the facility.
Practice, practice, practice before interviewing.
If you know you get nervous during interviews and don't come across as a friendly, competent candidate, practice with a close friend or spouse so you feel more comfortable. Have your partner act as the employer and ask questions about your skills as a doctor, career goals and reasons for applying. You can also check out our
interview tips
for more suggestions on making a great impression. By following these steps and learning from medical school mishaps, you'll be well on your way to securing an interview and landing that dream job.