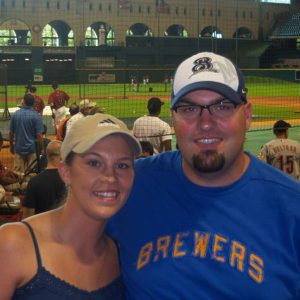 Monica first started traveling as a
physical therapist
with CompHealth in January 2007. She discovered that she loved traveling because it prevented her from experiencing burnout and boredom in her career. "It keeps me passionate about work and life in general," says Monica. "Traveling not only keeps my skills polished, but it helps me add to my skill set!"
Traveling PT assignments
have given Monica the opportunity to work in a variety of areas, including:
Acute care and rehab
Intervention and school-based pediatric settings
Home health
Outpatient
Skilled nursing
She says exploring these different settings has helped her to avoid the boredom that can come from working in just one specific area.
Meeting New People (and Falling in Love)
Traveling assignments are not only a great cure for burnout, they're also a great way to meet new people. While on her first assignment, Monica met her husband Raymond, who is a
physical therapist assistant
. Raymond saw the appeal of traveling and started his first assignment a few years after they met. He loved the opportunity to explore different areas across the country and specialties in his field. Since then, they have been able to travel as a pair. Because of these experiences, Monica and Raymond say they have been able to both grow as therapists and individuals.
Variety of Options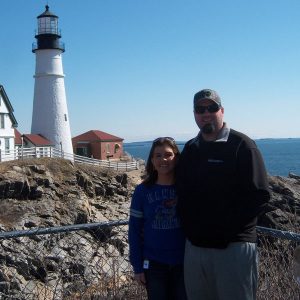 "With all the opportunities I've had, picking a favorite assignment is impossible!" says Monica. Monica has had a number of assignments where she made great connections with her coworkers, patients and friends. Monica especially loved her Oregon and South Carolina assignments because of their beauty and small town values. Raymond's favorite assignment was in Salem, Oregon. He loved working with children and the opportunity to explore the area in his free time. "I've become so attached to the kiddos I work with, and I've enjoyed the many activities that Oregon has to offer," says Raymond.
Don't Be Afraid
Raymond and Monica have two tips for traveling physical therapists:
Don't be afraid to step out of your comfort zone.
Don't be afraid to ask your recruiter questions.
Monica had many assignments where she doubted herself, not knowing if she'd be a good fit. But by stepping out of her comfort zone, she found that she grew as a therapist and as an individual.
"I've come to find that if you have faith, you'll end up in the right place at the right time and will take something positive away from each assignment," says Monica.
Jessica Ziemer, Monica and Raymond's recruiter at CompHealth, is a huge reason why they have had a positive traveling experience. Jessica simplifies and makes every step of the assignment stress free. "Jessica is so helpful and frequently calls just to check in and make sure that our job and stay is going well," Monica says.
Fun Traveling PT and PTA Locations