Love to travel? Locum tenens and travel healthcare jobs allow you live like a local in some of the world's most attractive vacation destinations, while earning a good living. Many healthcare professionals who love adventure are taking locum tenens and travel assignments in order to experience different places, meet new people, and put their medical skills to good use. Here are just a few of the many vacation destinations where you can work locum tenens and enjoy a getaway.
1. New Orleans, Louisiana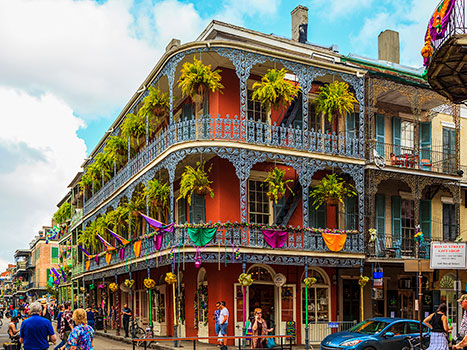 The Crescent City has numerous unique neighborhoods with a feel unlike anywhere else in the world. Attractions include the
French Quarter
, the annual Mardi Gras celebration, amazing food that's cooked fresh, live music, and a
rich cultural tradition
. New Orleans ranks 99 out of 170 cities for overall health, with a total score of 44.31 by
WalletHub
. The survey used 42 key indicators of good health, which points New Orleans about in the middle of the pack — and in need of good healthcare practitioners of every profession.
2. Charleston, South Carolina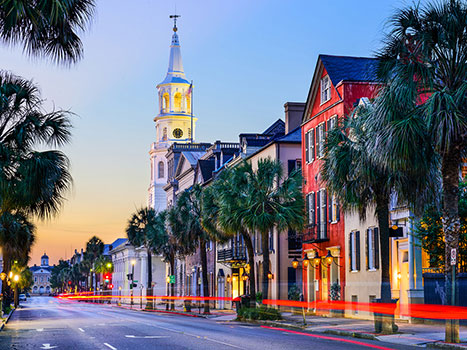 This port city founded in 1670 boasts cobblestone streets, colonial architecture, and horse-drawn carriage rides. If you like activities like jogging near the ocean, touring museums and historic sites, and eating Southern foods, you'll love Charleston. Some sites include the city's French Quarter and Battery districts, the Battery promenade and Waterfront Park on Charleston Harbor, and
historic Fort Sumter
. According to South Carolina Department of Health and Environmental Control, all of the state's counties are designated as medically underserved, meaning they have a shortage of medical practitioners — and this includes Charleston. For overall health, Charleston County is about in the middle out of more than 3,000 U.S. counties for
health stats and health
.
3. Galveston, Texas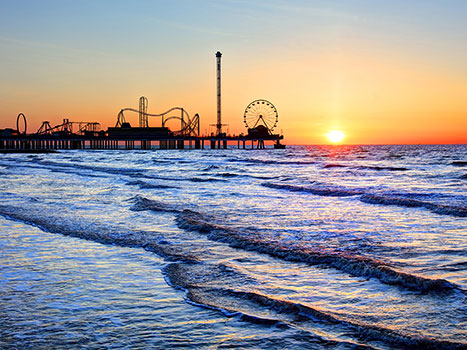 This Gulf of Mexico city is located both on the edge of the mainland, and on
Galveston Island
, 27 miles long and no more than 3 miles wide, featuring six historic districts with 19th-century buildings. Galveston has more than 30 miles of beaches, 14 museums, and 20 art galleries. With a thriving medical industry, Galveston Island is "recognized worldwide for its healthcare and medical research advances. The University of Texas Medical Branch at Galveston (UTMB) is a major academic health center dedicated to improving the lives of others through health sciences education, clinical care and biomedical research," according to
Galveston.com
.
4. Nashville, Tennessee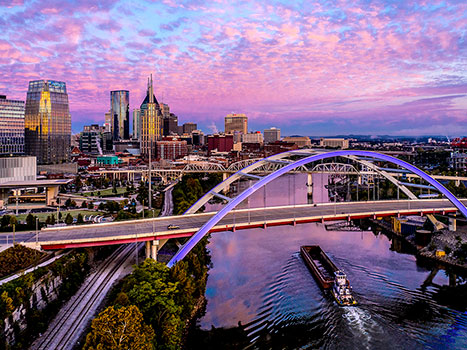 The
music capital of the world
is also considered a foodie destination with a thriving arts scene, ample sports and recreation, lots of shopping, fun for families at Lane Motor Museum and Taylor Swift Education Center, the Country Music Hall of Fame and Museum, and more. As for healthcare in Nashville,
Nashville Health
says, "Nashville is a thriving, energetic city with incredible growth and potential — but our poor health is holding us back." That means your medical skills can make a big difference in this community.
5. Hawaii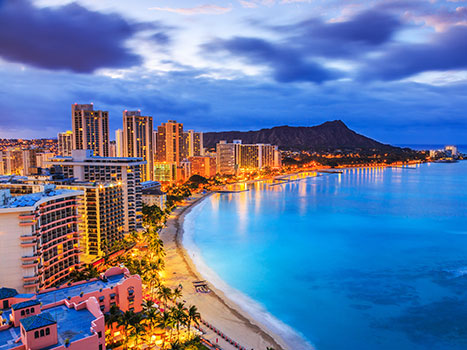 Ah, the paradise known as Hawaii — talk about vacation destinations for locum tenens! You can hit all the vacation spots like Waikiki Beach,
Volcanoes National Park
, Pearl Harbor,
Hanauma Bay Nature Preserve
, and Waimea Canyon (the Grand Canyon of the Pacific) — and get to know the locals' favorites too. According to
Hawaii Business magazine
, "The Islands are often ranked as the healthiest state in America. But diabetes, excessive drinking, vaping and other problems are on the rise and health outcomes are worse than average for some local groups, including Native Hawaiians, other Pacific Islanders, the mentally ill and the poor."
6. Guam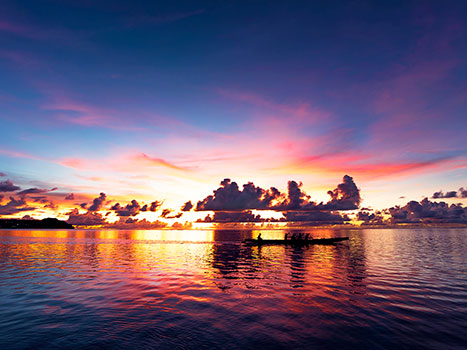 The U.S. territory of
Guam
is an island in the Western Pacific. Taking an assignment here puts all of Asia within reach via a short plane ride. While in Guam, be sure to learn to
scuba dive
(it's cheaper there, report many locum tenens docs). You can climb local mountains, partake in local festivals, and bookend your assignment with travel in greater Asia. Working through CompHealth's sister brand, Global Medical Staffing, locums in Guam take care of both the local population — which includes the native Chamorro and Filipino people — as well as tourists. Local populations see increased rates of obesity and chronic diseases such as type 2 diabetes, hypertension, cardiovascular disease, stroke, and cancer, in the same way that other parts of the United States are seeing a rise, according to the
National Institutes of Health
.
7. The Caribbean Islands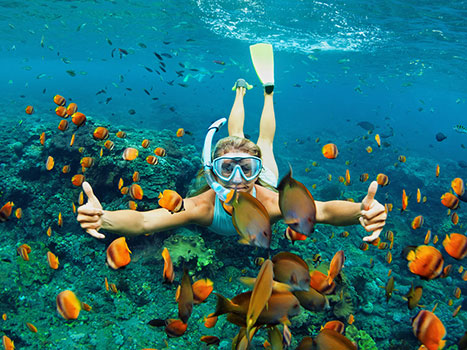 Enjoy the pink sand and clear, gorgeous turquoise waters of the Caribbean during a locums assignment in the
U.S. Virgin Islands
or
Bermuda
. Hike, sail, fish, jog barefoot on beaches, kayak, snorkel, scuba dive, swim with stingrays and island pigs, whale watch, and more. Do know that the U.S. Virgin Islands is still recovering from hurricanes Irma and Maria, which devastated the islands in 2017, followed by
Hurricane Dorian
that hit in August 2019? "Many homes are uninhabitable. On others, blue tarps covering roofs are the only thing keeping the rain out," according to
NPR
. Many islanders are in need of your medical skills to help with both basic medical care and mental health.
What destination do you want to explore as a locums or traveling healthcare professional? Give us a call at 800.453.3030 to plan your next adventure or view all of today's
locum tenens and travel job openings
.