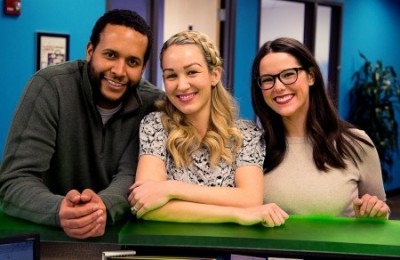 CompHealth recently received 
Inavero's 2016 Best of Staffing® Award
, which recognizes high levels of satisfaction among job seekers and employers in the healthcare industry. CompHealth received recognition in both the client (for service given to employers) and talent categories (service given to job seekers). "Every day we have the opportunity to work with great providers and clients across the country," says Melissa Byington, president of the CompHealth locum tenens division. "This award is a result of our efforts in really getting to know them and their needs so we can make the best possible job fit."
What Physicians Say about CompHealth
CompHealth has received the
talent award
for five consecutive years, earning the company the Best of Staffing Diamond Award. Here's what the physicians surveyed by Inavero said about working with CompHealth:
Right Assignments
"[My recruiter] has worked tirelessly to find assignments that fit my profile and coordinate my work schedule across multiple assignments. He always makes himself available to answer questions and returns calls promptly. Very reliable and advocates with clients on my behalf. I trust him completely and couldn't ask for a more dedicated recruiter!"
Customized Fit
"They have gone above and beyond to give me the best work experiences that fit me and my professional work ethic and doctoring style."
Constant Support
"Outstanding service from everyone in the organization. Also, help is available anytime I need it, and the agency backs its physicians."
https://www.youtube.com/watch?v=r287wBHRktk
Attention to Detail
"CompHealth is so responsive to my (hopefully reasonable) special requests, and they work with me to make working as convenient as possible. I have never had an issue with getting a hold of someone to help me when small issues come up. I love working with CompHealth and look forward to doing so for years to come."
Industry Leader
"They are the best in the business and provide individual attention to each physician."
Are you interested in a locum tenens opportunity with CompHealth?
Here's how to get started.
What Facilities Say about CompHealth
This is the sixth year CompHealth has received the
client award
. Here's what the clients surveyed by Inavero said about working with CompHealth:
Fast and Accurate
"They always make sure that our requests are met to our satisfaction and very quick to give us what we need. They are very polite and easy to talk to. I also appreciate the quick calls they make just to check if we need coverage in the future. If we don't, our conversation becomes more personal — talking about our own lives — which kind of feels like you have a good friend on the other end of the line."
Professional Service
"Everyone I have worked with is very professional, knowledgeable, courtesy, and more than willing to go out of their way to help me on such short notices."
Dependable Representatives
"CompHealth is my 'go to' agency for locums and permanent placement needs. I appreciate the great customer service and relationships I have built with my account representatives. I do not trust any other agency."
https://www.youtube.com/watch?v=ARko8yB7Ke4
The Right Doctors
"CompHealth provided me and my organization with exceptionally qualified physicians and service."
The Right Staff
"CompHealth is an excellent locum tenens company and we thoroughly enjoy our relationship. The staff is so great to work with and always keeps our best interest in mind.  They work nonstop to keep our needs met."
The Extra Mile
"They are always willing to go above and beyond supporting the facility in finding well trained, competent physicians."
Whether it's permanent, locum tenens, or travel positions that need to be filled, CompHealth has perfected the art of finding you the right candidate. Let us help
simplify your recruiting.