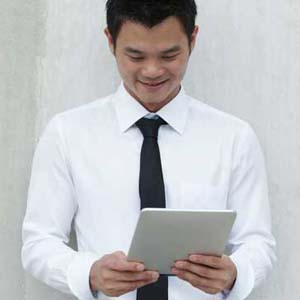 Customer feedback is important to the success of any professional, especially a physician. As more and more patients turn to online rating sites to help choose a doctor, it's important for physicians to know how they rate on these sites, what they can do about negative feedback, and how they can boost their scores.
Popular Physician Review Sites
Patients are now able to scour the Internet to determine which local physician best fits their needs. Here are some of the most popular physician rating sites and their unique features.
HealthGrades.com —
Physicians are rated for their trustworthiness, ability to help patients understand their medical issues, listening skills, and willingness to spend enough time helping a patient during an appointment. The medical office also receives a grade for the ease of scheduling appointments. Visitors can search by location and specialty.
ZocDoc.com –
Site visitors can filter reviews by doctors who accept their health insurance plan. There is also a feature that allows physicians to accept appointments through the website — a very convenient service for patients.
RateMDs.com —
Not only can site visitors see physicians' satisfaction ratings, but they also have the option to only display doctors who have been rated. Physicians looking to gain new patients may want to encourage existing patients to write a review so they can appear on the site.
Vitals.com —
Doctors are rated on friendliness, promptness, and professionalism. Details about providers' credentials, diagnosis accuracy, and frequency of follow-up visits is also available.
Learning from Negative Reviews
In an online world, just about every industry is subject to criticism. While no one likes to read an unflattering review about their own company, negative feedback can be especially damaging for providers. A consumer may still visit a restaurant despite complaints but is less likely to trust his or her health to a physician with bad reviews. The good news is that negative reviews are often the result of things that can be changed or improved – operating hours, demeanor of the office staff, or difficulty scheduling an appointment. These review sites are a great way to identify a practice's weaknesses and turn them into strengths. Online reviews may also identify shortcomings that are more difficult to improve. A physician's interpersonal skills and bedside manner play an important role in patient satisfaction and should be taken seriously. Negative reviews that are few and far between can typically be dismissed. However, doctors should pay attention to repeated complaints and make appropriate changes.
Responding to Reviews
It's generally not a good idea for medical professionals to directly respond to negative reviews in a public forum. Not only will your response to an individual be available for all to see (and accessible forever), but it's easy to run afoul of HIPAA laws. A better approach, if you can identify the patient, is to reach out to that individual directly to resolve the concern. It's also important to note that deleting and censoring reviews causes more harm than good.
Encouraging Patients to Post Reviews
A great way to counteract negative reviews is to encourage all patients to rate you on these sites. Posting a flyer on the reception desk, inserting a review reminder in a bill, or inviting patients individually to submit a review can yield positive results.
In Short
Online review sites are not going away. Physicians should become familiar with the sites that are out there and what their patients are saying about them. Use negative feedback as a way to make improvements and encourage patients to post reviews to give the online community a more complete view of your practice.