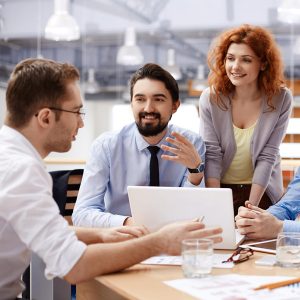 If you've been researching staffing agencies or searching for the perfect
locum tenens
assignment, you may have come across the acronym
NALTO
, which stands for the
National Association of Locum Tenens Organizations
. Here are a few things you should know about this association and how it can help you work with a reputable staffing agency and find companies who meet NALTO's requirements.
Setting quality standards
The National Association of Locum Tenens Organizations was formed in 2001 to provide industry standards and ethical guidelines for locum tenens staffing companies. Companies who are part of NALTO agree to:
Maintain signed contracts and fee agreements with all clients before CVs can be submitted.
Obtain a doctors' permission before submitting CVs to a client.
Attempt to resolve any disputes between locum tenens companies with minimal impact to the candidate and client.
Maintain regular contact with clients.
Honor all contractual agreements.
Represent all client opportunities accurately and completely.
Similarly, clients and physicians who are members of NALTO agree to:
Honor contractual agreements with locum tenens companies and reject other forms of communication from companies where no formal working arrangement exists.
Maintain thorough records of communication.
Keep the locum tenens company appraised of any changes in intention, search criteria, etc.
Respond promptly to communications from the locum tenens company.
Report any violation or infraction of the NALTO standards of practice or code of ethics.
NALTO encourages anyone who believes a company or client has violated the standards of practice or code of ethics to
submit a complaint
to the NALTO ethics committee.
Finding a trusted locum tenens staffing agency
When you're looking for a new job opportunity, you want to work with an agency that finds you the best position, offers competitive benefits, and stays in touch with you to make sure all licensing and paperwork is taken care of. Ask yourself the following questions when choosing a locum tenens agency:
Does the company belong to NALTO and follow its ethical code?
Does the company provide malpractice insurance for the physicians it places and ensure that they have coverage?
Does the company have the financial resources to pay its physicians regularly?
Is your physician representative accessible and available to answer your questions and help you?
Does the company offer services to ensure you arrive at work on time (e.g., licensure, credentialing, hospital privileges, and travel and housing arrangements)?
SEE ALSO:
5 Traits to Look For in a Locum Tenens Recruiter
The locum tenens staffing agency you choose should be professional, offer a wide variety of assignments, and provide exceptional customer service. Learn more about the
advantages of working with NALTO firms
. NALTO works to ensure that locum tenens staffing companies are ethical and treat both physicians and clients fairly. See which companies are
currently members of NALTO
and
learn more about membership
at
NALTO.org
.