CompHealth recently partnered with the
American Academy of Family Physicians
(AAFP) on a new
Physician Happiness Survey
to discover what makes doctors happy — and why. Given the many reports on 
physician burnout
, it may surprise you that a majority (57 percent) of the more than 5,000 doctors surveyed said they enjoyed their lives "a lot" or "a great deal." Here are a few reasons these physicians are satisfied.
They have freedom and autonomy
Physicians like to have some say in their work schedule and patient load, and no one likes to be micromanaged. The top reason for unhappiness among the physicians we surveyed was a "lack of control." Unfortunately, it's hard to cut back on hours or adjust your schedule in private practice or even when working at a hospital. The happiest physicians were those able to exert greater control over their schedule. Dr. Gina Bell was becoming exhausted working full-time as an OB/GYN, teaching at
Southern Illinois University's Family Medicine Residency
program, and caring for two children as a single parent. Since discovering locum tenens work four years ago, she's been able to
take control of her schedule again
. "I can work as much as I want or as little as I'd like. Just being in control of your life is the most beneficial aspect of locums and allows you to still do what God created you to do," Dr. Bell says. "Going into places that need a physician present is really rewarding."
What is the most gratifying part of being a physician?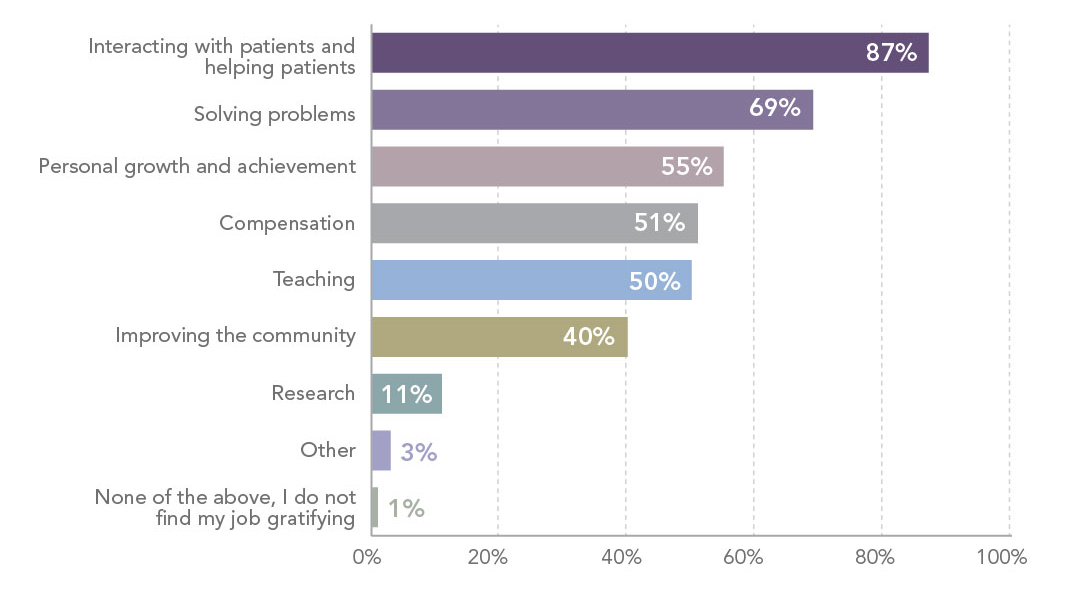 They have rewarding personal relationships
If you don't enjoy being with your colleagues or your boss, you're probably not as happy at work. Physicians who said they had many friends at work also reported they were highly satisfied with their lives — 70 percent! The survey also found that doctors who said they had many friends at work were more likely to feel their colleagues were supportive. Only 29 percent of the doctors who didn't have friends at work felt support from others. While it's unrealistic to get along with everyone you work with, the relationships you cultivate can impact your personal happiness. Dr. David Hubler, an orthopedic surgeon with more than 38 years of practice under his belt, recommends
working harder to make friends
no matter where you work. "Because of the social aspect of being part of an office, you develop a lot of friendships with the office staff and the people in the hospital," he says. "If you make a point of being friendly, it's amazing how everybody is friendly back to you. It's really a wonderful situation, and then that friendship carries on wherever you go."
They are recognized for the work they do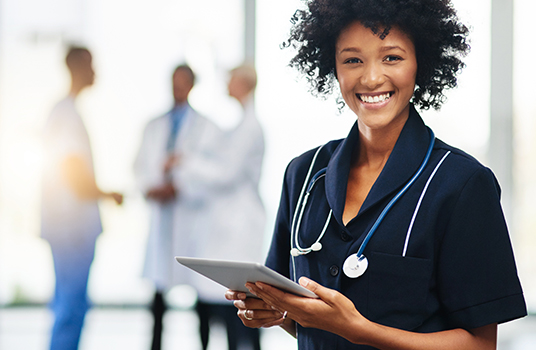 When is the last time someone paid you a compliment at work, especially a coworker or supervisor? It can make a big difference. Just 34 percent of the physicians we surveyed said they felt appreciated for their work, and 29 percent had never been formally recognized. If you're in this situation, speak up! Tell your team you're concerned that no one is being recognized for their contributions and start pointing out the great things your colleagues and leaders do. They'll start to do the same. You can also work with your facility to
start your own recognition program
if one isn't already in place.
They have a good work/life balance
While everyone wants to keep their work and personal life separate — and have time for both — it's not always possible. Of the physicians surveyed, 58 percent said their life outside work impacts their happiness at work, and 56 percent said their work impacts their happiness at home. How do you achieve a better work/life balance? Dr. Tina Passalaris created a more flexible schedule by
accepting locum tenens assignments
. "When you're on the treadmill, you don't realize all of your joints are aching until you get off. I was absent from my kids' lives. I was late to absolutely everything, an unreliable member of the family. There's only so much of that your family can take," the oncologist recalls. Now that she works with CompHealth, she can be home much more frequently. "Although I'm absent 100 percent when I'm on an assignment, when I am home, I'm 100 percent home," she says. "I participate in every aspect of my children's lives, even if it's as mundane as driving them to school. I would never get that when I worked full time."
They have strong mentoring relationships
More than 50 percent of the physicians we surveyed said mentors were important to their careers, and 73 percent had been mentors to others. Finding a mentor may be easier said than done sometimes, however. If you struggle with finding a physician who'll help you succeed, check out
Dr. Brian Harmych's tips on finding a good mentor
and creating a good mentor-mentee relationship. "I've experienced firsthand the personal gratification that comes from being a mentor," the plastic surgeon says. "Nothing is more satisfying than seeing how you were personally responsible for a mentee's growth."
How important are mentors to your career?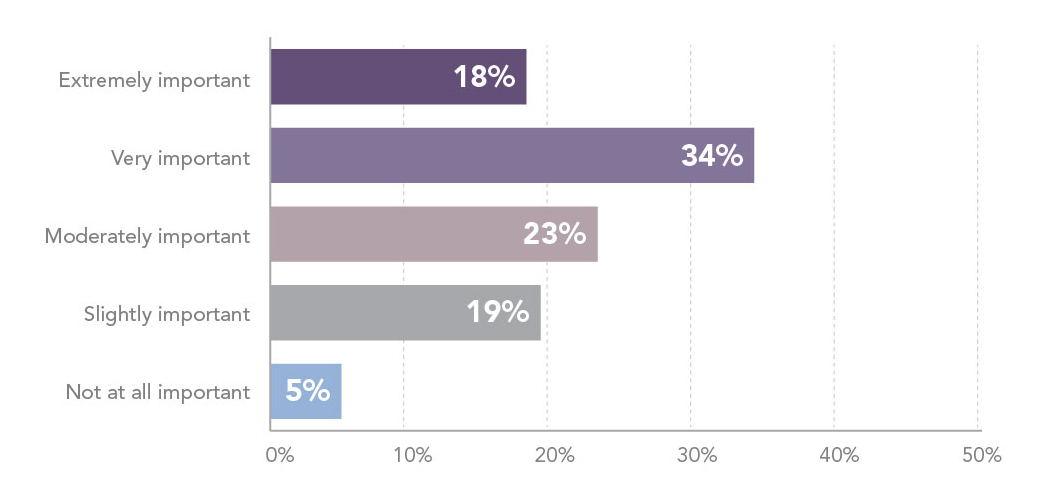 Trying to find happiness in your career? Look for opportunities that allow you more freedom and autonomy, strong friendships, more recognition, a better work/life balance, and helpful mentors.
To learn more about working locum tenens, give us a call at 800.453.3030 or view today's locum tenens job opportunities in your specialty.