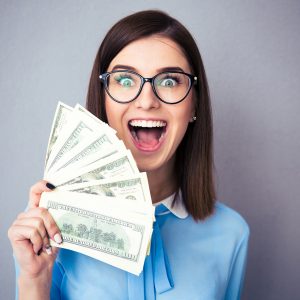 With the cost of medical school continuing to rise, it's no surprise that more graduates are leaving the classroom with a hefty sum to pay back. In 2014, the majority of medical residents graduated with at least $100,000 in medical school debt and earned a yearly salary of just $55,000. Learn more about residents' earnings and satisfaction in
Medscape's Residents Salary & Debt Report 2015
.
Medical School Debt Throughout Residency
Thirty-seven percent of residents graduated with more than $200,000 in debt, while 22 percent had $100,000 - $200,000 and 19 percent had less than $100,000. Additionally, 22 percent graduated with no school debt. The report found that the amount of debt owed does not change significantly over the course of residency; 40 percent of residents owed $200,000 in medical school debt in their first year, and 35 percent owed the same amount in their seventh or eighth year. School debt varies only slightly by gender. Thirty-nine percent of male residents had more than $200,000 in debt, compared to 34 percent of female residents, while 21 percent of male residents and 25 percent of female residents owed $100,000 - $200,000 in debt.
Residency Salary by Region and Specialty
Residents in the Northeast earned the most in 2014 (an average of $62,000), followed by those in the Northwest ($57,000) and the West ($56,000). Residents in the Southeast earned the least with an annual salary of $51,000. When comparing salaries by specialty, critical care residents earned the highest salaries ($62,000), followed by oncologists and pulmonologists ($61,000). Internal medicine and family medicine residents earned $53,000 annually, the lowest salaries in the report. Male and female residents earned nearly the same salaries, with an average of $56,000 for men and $55,000 for women. The majority of residents (62 percent) feel they are fairly compensated, with 60 percent of male and 65 percent of female residents reporting satisfaction with their salaries. These numbers seem to be rising; in 2013, 48 percent of male residents and 57 percent of female residents felt they were fairly compensated.
Satisfaction with Residency Overall
Seventy-five percent of residents said the most rewarding part of their jobs was gaining clinical knowledge and experience — and they seem satisfied overall with their programs. Seventy-nine percent feel the hours they spend at work are sufficient for training, and 87 percent felt the amount of attending physician supervision was appropriate. Most residents rated their relationships with attending physicians excellent or very good, and 44 percent said they had very good relationships with nurses and PAs. Despite the rigors of residency and mounting medical school debt, 87 percent of residents said they were still looking forward to being a doctor. Curious about how residents' salaries have changed in the past year? Check out "
What Medical Residents Earn: The 2014 Salary Report
."