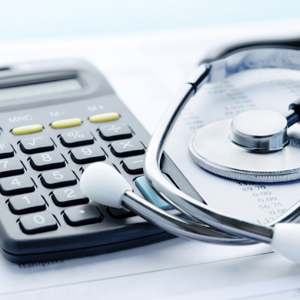 Kidney disease is on the rise in the United States. A
study
published in the
American Journal of Kidney Diseases
reports that 59 percent of Americans will develop kidney disease in their lifetime. African Americans and women have an even greater chance of developing the disease. Nephrologists play an important role in diagnosing and treating kidney conditions, and their services are needed throughout the country. In the
2013 Nephrologist Compensation Report
, Medscape took a look at how these providers are being paid for their services. Here are a few highlights from the report, which was based on 2012 earnings:
Compensation: Nephrologists were the 14th-highest ranked specialty, with a mean income of $263,000.
Highest-paying locations: Nephrologists practicing in the Southwest (Nevada, Utah, Colorado, New Mexico and Arizona) reported an average salary of $289,000.
Setting: Nephrologists in single-specialty group practices were the top earners, with an average salary of $283,000.
Patient visits: The majority of nephrologists averaged between 50-75 patient visits per week, followed closely by those seeing 25-49 patients per week.
Time with patients: The largest percentile of nephrologists spend 30-40 hours per week seeing patients.
The Impact of Healthcare Reform
Providers also reported that healthcare reform is having an impact on the settings in which they practice. Fourteen percent of nephrologists now participate in an accountable care organization (ACO). An additional 14 percent anticipate being part of an ACO in the year. Decreases in Medicare and Medicaid reimbursement, however, have not had much of an impact. Only 3 percent of providers plan to stop taking new Medicare or Medicaid patients, while 70 percent plan to continue serving these populations.
It's Not Just About the Money
The report also found that 2012 was a better financial year for many providers, with nearly a quarter of respondents stating they earned more than the previous year. About half of all providers said their earnings remained the same. Though nearly all nephrologists report annual salaries above $150,000, money is near the bottom of the list of the "most rewarding part of the job." The greatest percentage of providers reported "being good at what I do" at the top, followed closely by "relationships with patients." CompHealth offers both permanent and locum tenens placement opportunities.
Click to view current nephrology jobs
.